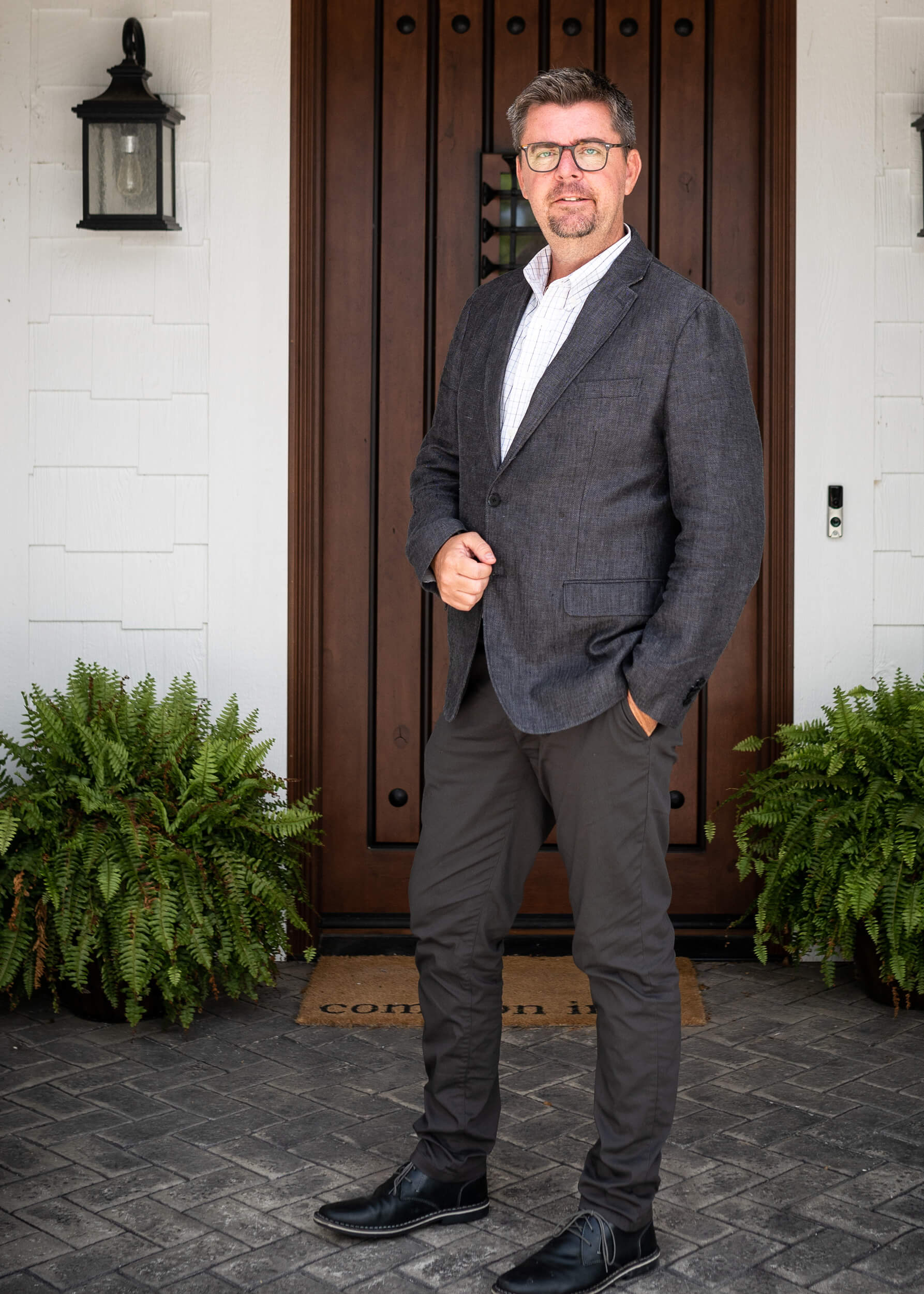 Barclay
Barclay Allen
CEO/ Owner
Barclay Allen has been involved in building homes in North East Indiana for over 30 years and invites you to experience the Timberlin Home difference. Barclay is a Certified Green Professional (GCP) and can build green homes* that provide you with lower maintenance, better indoor air quality and better long-term home value. In addition to the CGP designation, he is locally one of few to earn the Graduate Master Builder and Certified Graduate Builder designations. In furthering his education, Barclay obtained the CAPS (Certified Aging in Place) designation in February of 2011. Timberlin is also a certified lead-safe firm, allowing them to do renovation, repair, and remodel work on homes with lead-based paint. Barclay partners with the finest craftsmen in the building industry. He places his highest value on you when creating your new home and thinks about your long-term comfort and needs. To validate this he is a member of Residential Warranty Company, LLC (RWC). Each home complies with specific construction standards and Timberlin provides a two-year warranty.
National & Indiana Home Builder Certifications:
Certified Master Builder (GMB) by National Association of Home Builders (NAHB)
Certified Graduate Builder (CGB) by National Association of Home Builders (NAHB)
Certified Green Professional (GCP) by National Association of Home Builders (NAHB)
State of Indiana Residential Real Estate Broker's License
State of Indiana Residential Real Estate Sales License
Memberships Include:
Board of Directors of Home Builders Association of Fort Wayne
Past President of Home Builders Association of Fort Wayne
Indiana Association of Home Builders
National Association of Home Builders
Fort Wayne Board of Realtors
Indiana Association of Realtors
National Association of Realtors
Green Building:
The process of considering the environmental impacts of the work we do and the materials we use in the building process. Green building may include:
Lot Design, Lot Preparation, and Development.
Reource Efficiency (recycling, design to use less material etc.).
Energy Efficiency.
Water Efficiency.
Indoor Environmental Quality.
Operation, Maintenance, and Homeowner Education.
Global Impacts.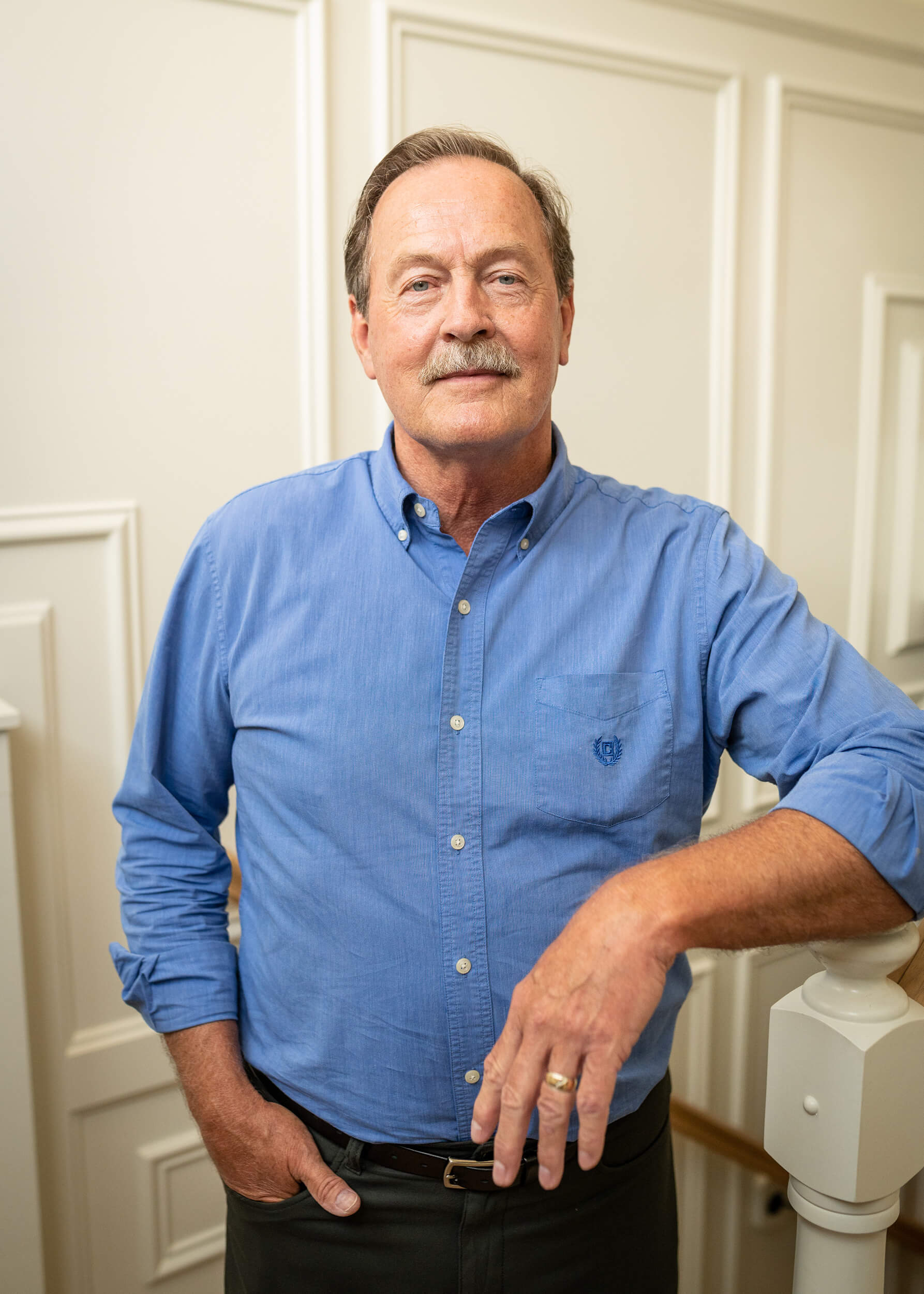 Carl
Carl Ward
Vice President of Sales
Carl Ward began his career in home building and real estate and received his general contractors license in the early 70's, after his time in the U.S. Army. His experience in Fort Wayne includes owning a custom building company until 1989, after which he happily moved into New Home Sales and has been there ever since. Carl's role as Sales Manager for Timberlin Homes is a culmination of his nearly 30 years of selling new homes, during which he repeatedly topped the charts for sales volume, developed training programs for sales staff, and managed multiple Parade of Homes events. An expert on the Villa concept in Fort Wayne, Carl was involved in some of the first Villa communities including Autumn Ridge, Cherry Hill, Chestnut Hills, Kensington Downs and Westchester Glens. He graduated from Dekalb HS and attended IPFW when it was called IU/PU, but considers himself a southerner having been born and raised in Memphis, Tennessee.
Carl is married to Cindy Ward, his wife of 40 years.
A favorite quote of Carl's is:
" The simple things are also the most extraordinary things, and only the wise can see them. "
― Paulo Coelho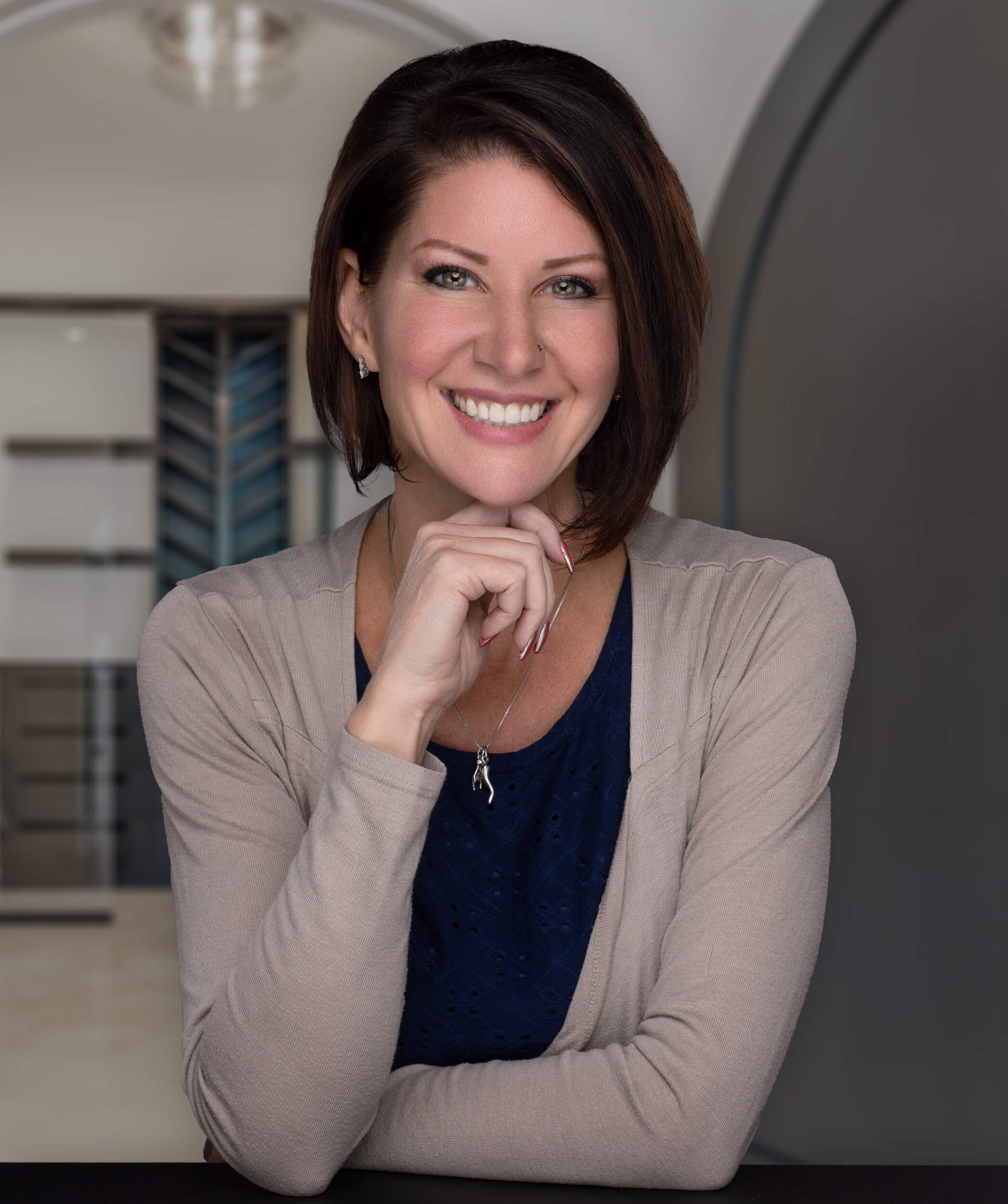 Krista
Krista Cranfill
Builder Representative
Krista Cranfill is a seasoned professional in the world of luxury home construction, bringing a wealth of experience and expertise to her role as the Builder Representative for Timberlin Luxury Homes. With a remarkable track record spanning over two decades, Krista has established herself as a dynamic force in the industry with an unwavering commitment to client satisfaction.
At the heart of Krista's professional spirit lies a commitment to building client relationships grounded in trust and confidence. Her transparent communication style and relentless pursuit of excellence make clients feel heard, valued, and understood.
Krista's professional journey includes many years of interior design experience. As the bridge between homeowners and the Timberlin Interior Design Teams, Krista helps to translate ideas into tangible realities.
As the Builder Representative at Timberlin Luxury Homes, Krista Cranfill brings her fusion of project management finesse, attention to detail, and unwavering dedication to client satisfaction, making her an invaluable asset to the Timberlin team.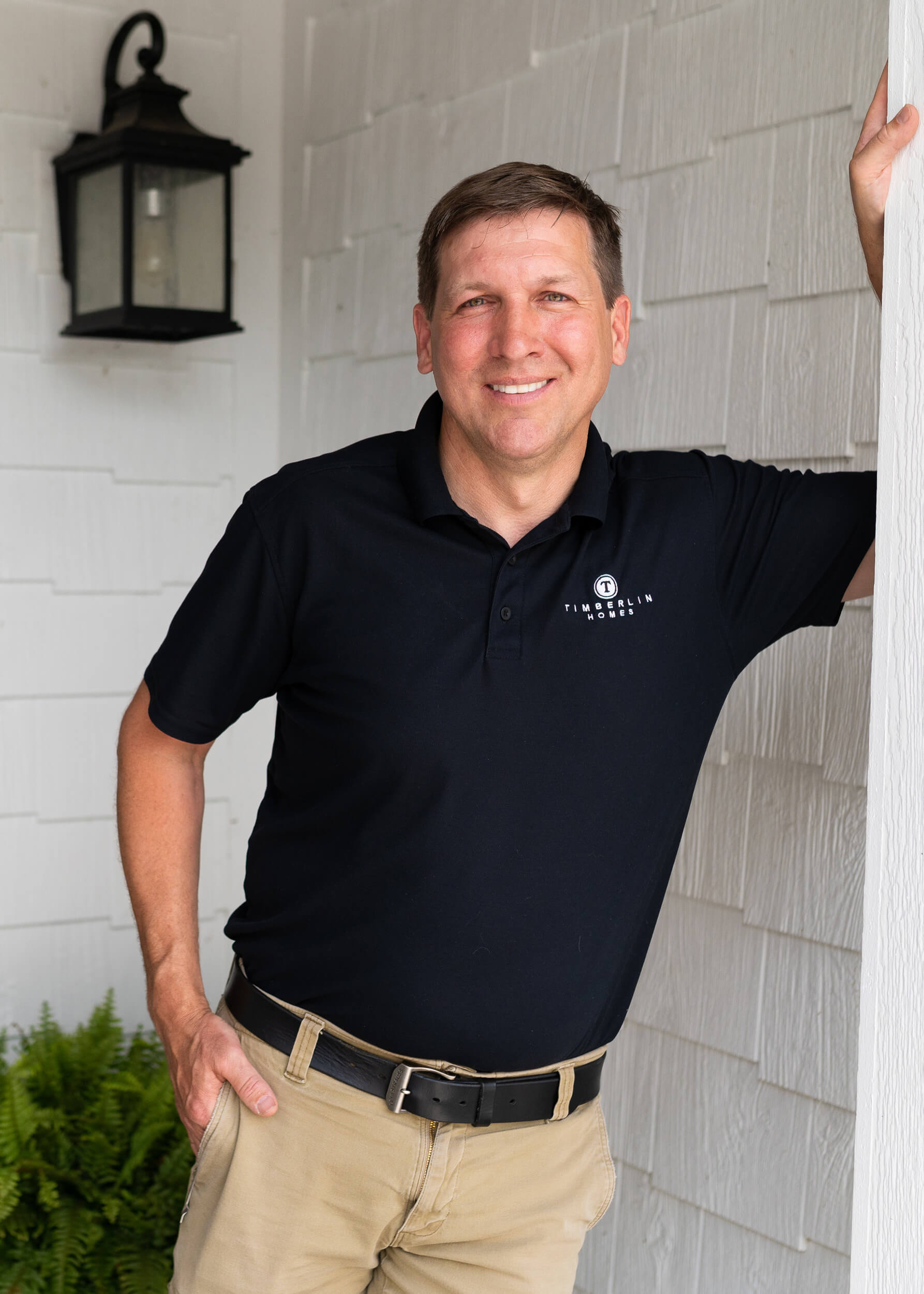 Eric
Eric Criswell
Vice President of Operation
Eric Criswell has been in the building and carpentry business for over 20 years, owning his own successful business "Criswell Carpentry" for 16 years in the Indianapolis area. He graduated from Indiana University in 1998 with a double major in Business Management and Marketing. Eric is now the Vice President of Operation at Timberlin Homes and enjoys focusing on making each luxury home project a success. He manages each build by having a relationship with both the contractors and the clients. He believes that great communication is the key to making sure each client gets what they desire while staying as stress free as possible.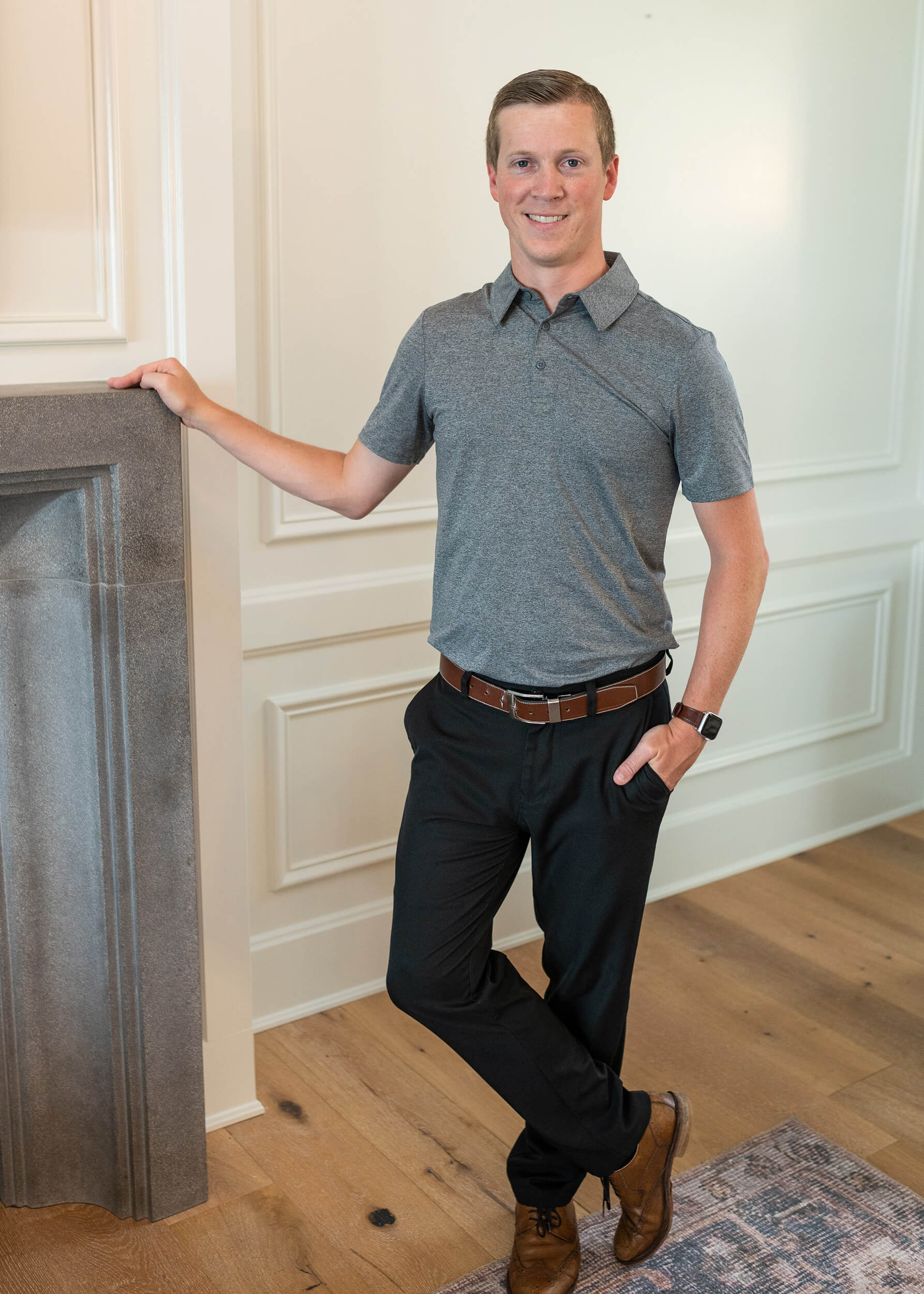 Shane
Shane Giddens
Architectural Designer
Shane Giddens joined Timberlin Homes in 2019. He graduated in 2013 with an Architectural Engineering degree from Purdue University. Since then he has designed over 100 custom homes in the Fort Wayne area.
Along with designing our homes and estimating the cost of construction, Shane meets with our clients from the beginning to ensure every detail is captured in their new home. Shane is married to Kaci and together they have a two sons, Asher and Cohen. He enjoys spending time with family and friends, biking, and snowboarding.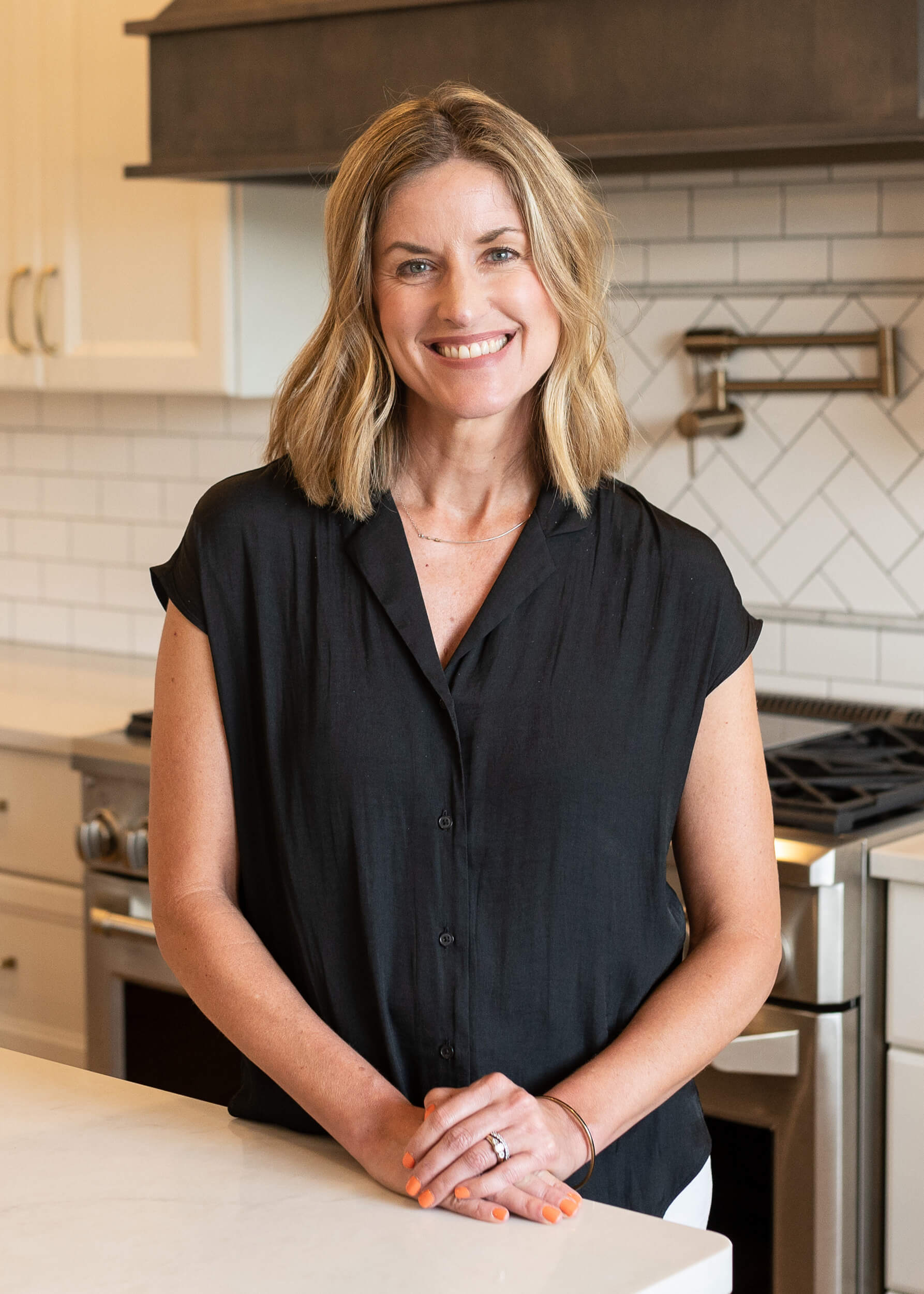 Jen
Jen Adams
Lead Interior Designer
Jen joined the Timberlin Homes team in 2018. She has helped dozens of clients navigate the process of designing a custom home.
"My goal is to provide the best possible experience for my clients, guiding them to create a home that they can show off with pride, and fill with wonderful memories."
Jen is married with 3 kids. She enjoys cooking, entertaining, and working outside.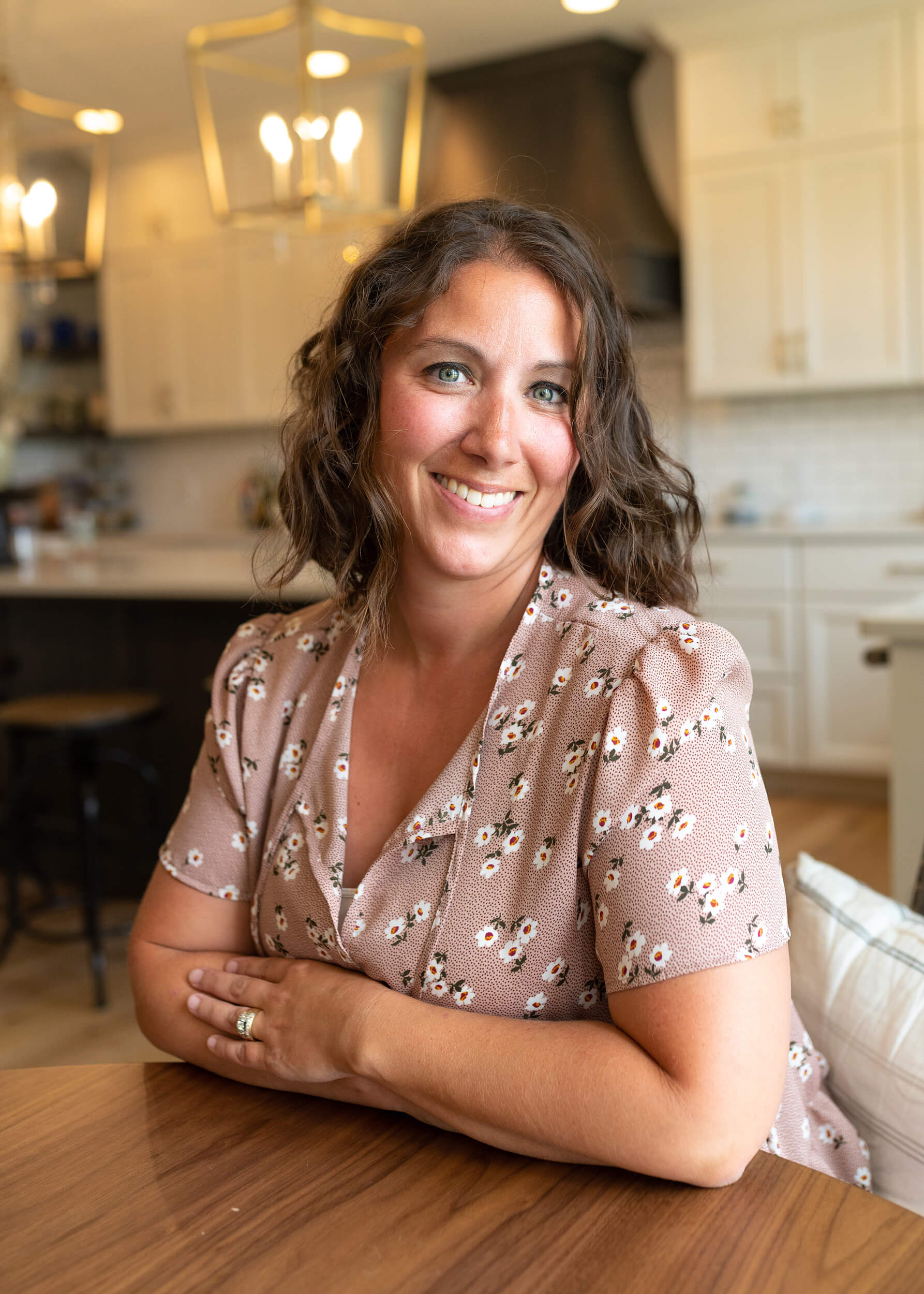 Rachel
Rachel Corlew
Operations
Rachel was born and raised in Fort Wayne, IN. She graduated in 2003 from Bowling Green State University with a Bachelor's degree in Architecture/Environmental Design. She has over 14 years of residential construction experience and joined the Timberlin team in 2017. Rachel has years of experience drawing custom homes for single-family living, including lake communities. Rachel is married and has two children who keep her very busy. When she has time at home she enjoys landscaping and working outside in the sun.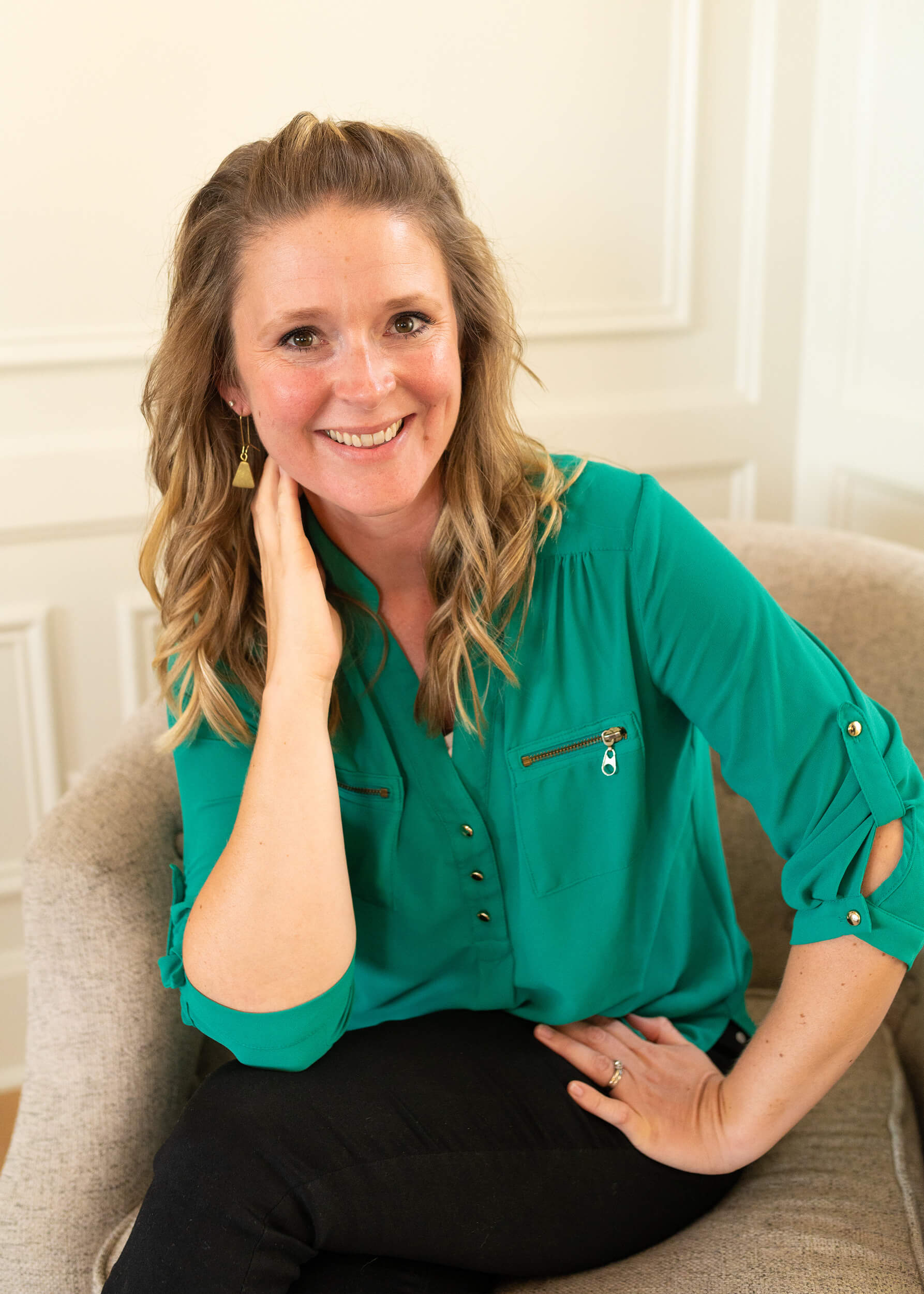 Becky
Becky Stahl
Design & Marketing
Becky has over 17 years of experience doing design work. She graduated from The Ohio State University in 2008 with a Bachelors's Degree in Interior Design. She and her husband moved to the Fort Wayne area in 2009 where she has spent the last 12 years working in both new construction and existing home remodels.
Becky joined the Timberlin Design Team in 2020 providing 3D interior renderings of Timberiln's custom floorplans. Becky is also the face behind Timberlin's social media pages and is responsible for planning special events for the company.
At home, she has two young boys with her husband Nate. They spend most of their free time keeping up with different sporting events with their kids, which seems to have become the new way of life.
Heather
Heather Allen
Operations / Owner
Heather Allen joined Timberlin Homes in 2018. Heather is a Speech Pathologist and has worked in the Ft. Wayne area for over 18 years. As part of the Timberlin Team, Heather enjoys working in the family business alongside her husband Barclay, with whom she has three wonderful children. Heather assists with management and finances.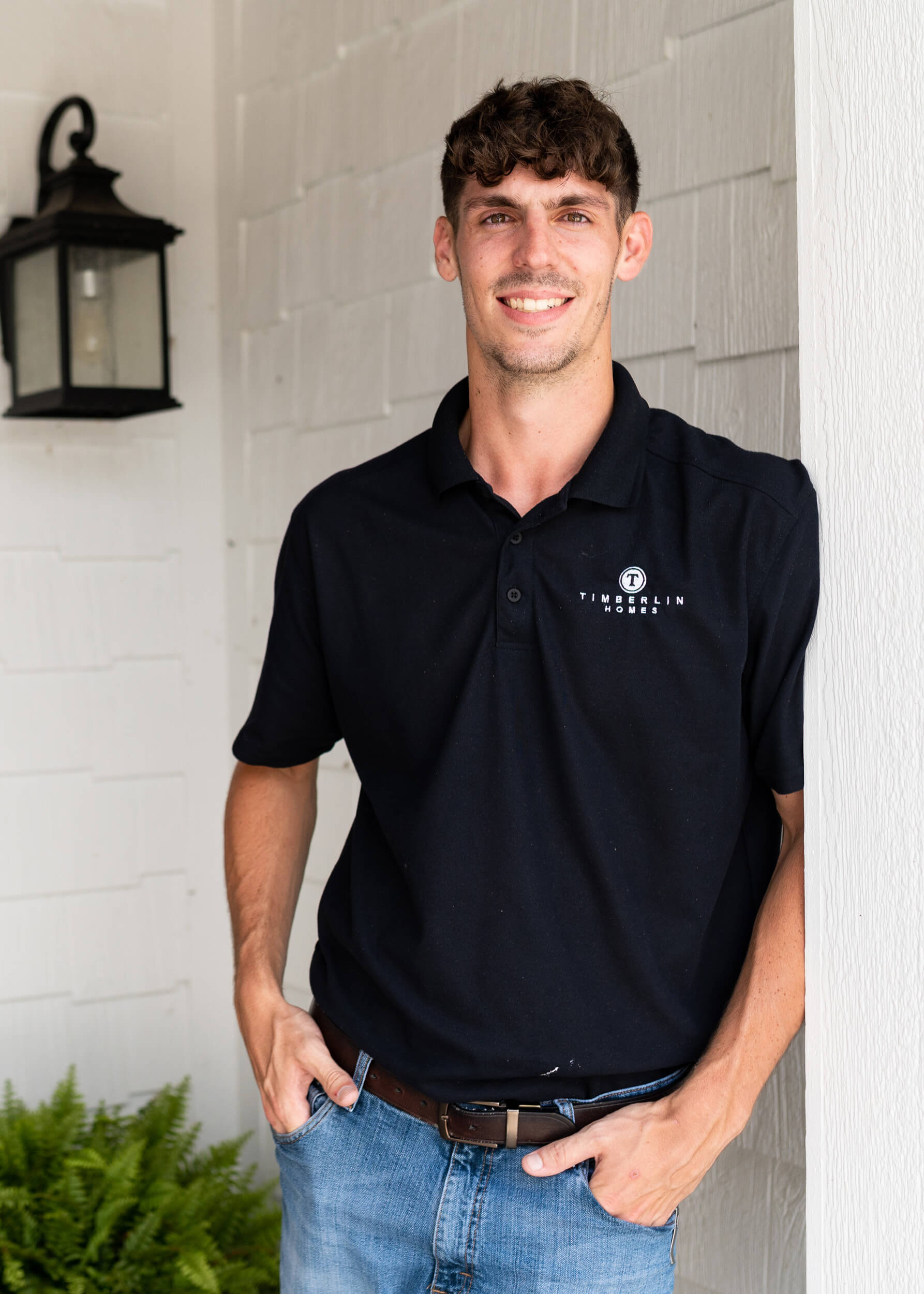 JP Visser
JP Visser
Project Manager
JP has been involved in the construction industry over the last 4 years while working towards his degree at IU studying natural sciences. In that time, he has worked for a concrete crew, a framing crew, and was an intern for a general contractor. JP also served as an intern at Timberlin Homes, where he now works as a project manager.