Skip To:
Custom Building
GETTING STARTED
Exciting Experience
Building a new home is an exciting experience, but it can also be overwhelming—particularly if it's the first time you've built a home. That's why we walk you through each stage of the process upfront, ensuring you know what to expect at each step. We think the more you know, the more you'll enjoy the process and the happier you'll be with the end result.
We'll then set up an informational meeting with you to discuss your needs. This meeting gives you a chance to ask questions about options and the building process. Other topics often addressed at this initial meeting are your location preferences, financial situation, current housing situation, time frame, and the style and size of the home you'd like to build. If you would like a list of references we will also make that available at this meeting.
Personalized Package
We then meet with you again to nail down more specifics, including development of a preliminary floor plan, preliminary specifications and pricing, and the home site. Next, we work with you to finalize your floor plan, develop detailed specifications, and firm up pricing.
When your final plans, specifications, and price are complete, you will receive a personalized package that you will find helpful throughout the building process and beyond. The notebook contains meeting agendas and the schedule for selecting your home's components such as flooring, paint colors,hardware etc. It also includes home warranty information, blueprints, a contract copy, specifications, and forms that may be used as we go through construction.
THE CONSTRUCTION PROCESS
Reviewing the Plan
Once we are ready to start we will schedule a preconstruction meeting to review the building process to schedule and manage your home's construction. You will review your plan, specifications, and the selection schedule and have the opportunity to raise any additional questions.
Our selection schedule offers you many opportunities to customize your home. For items such as cabinets, lighting, hardware, stone or brick, and finish flooring, we provide you with an allowance, a supplier source and a date by which the selection is needed and you make the selections.
Built for Your Lifestyle
Instead of choosing between builder-selected Option A and Option B, you receive an allowance to be used at the source supplier. You do the shopping and the selecting—so your home reflects your needs and is built for your lifestyle. If you'd like a little help, we will be happy to arrange for design assistance.
Our involvement with your new home doesn't end when construction is complete. We follow up with you to ensure your complete satisfaction with your new home:
POST-CONSTRUCTION COMMITMENT
President's Guarantee
Once construction is done, we conduct a new home orientation. We will do a walkthrough with you to demonstrate your new home's features and confirm that it meets your expectations and approval. You will also receive a form for an 11 month review. At 11 months we ask that you call our office and we will set up a walkthrough with Barclay Allen, President of Timberlin Homes. At your convenience he will tour your home with you and address any concerns that remain.
We also provide one drywall repair within the first year after you move in—the timing is up to you but is often scheduled at the 11-month walkthrough. Beyond the steps outlined here, you are always welcome to call our office with any questions or concerns that arise as you settle into your new home. If you'd like to learn more about building a home with Timberlin Homes, we encourage you to send us an email, or give us a call at 260.485.8000.
2-Year Warranty
Timberlin is a Member of the Residential Warranty Corporation, LLC. When you are constructing a Timberlin home, you are assured that the team of experienced craftsmen building your home are qualified professionals. Timberlin provides a two-year warranty on each home that is built and reviews your home's warranty during the construction planning process.
Building Locations
Timberlin homes builds within an hour radius or 74 miles from Fort Wayne, covering northeast IN, southeast MI, northwest OH.
Design Your Home
ARCHITECTURAL STYLES
An Expression of You
Because your home is an expression of you, it's important that your Timberlin Home reflects your personal taste. Barclay explores the incorporation of architectural elements that demonstrate your style to create a most comfortable home that is uniquely yours. The following architectural field guide is available to learn more about various architectural styles that appeal to you. This guide is available compliments of the author of Architectural Styles of America, Dr. Tom Paradis.
Architectural Field Guide: A Crash Course - FREE DOWNLOAD
(May, 2007. A 2-page PDF file. Feel free to use this copyrighted mini-guide for leading or taking educational tours in your area. Compliments of the author, Dr. Tom Paradis. (Rave reviews from my own students! - Tom) - Copyright 2007, All rights reserved. Dr. Tom Paradis, Northern Arizona University
Building Locations
We look forward to helping you choose a lot that fits your lifestyle and needs. Timberlin builds all across N.E. Indiana and in N.W. Ohio. Whether you desire to build in a subdivision or on your own acreage Timberlin is ready to build you a new home.
Lake Homes
Ready to build your dream home on one of NE Indiana's lakes? Timberlin is a high quality custom home builder with experience in building lake homes. We understand the attention you need when building a home. That is why we have a dedicated staff to walk you through the building process. Each home is unique and when building a lake home there are many important factors to consider.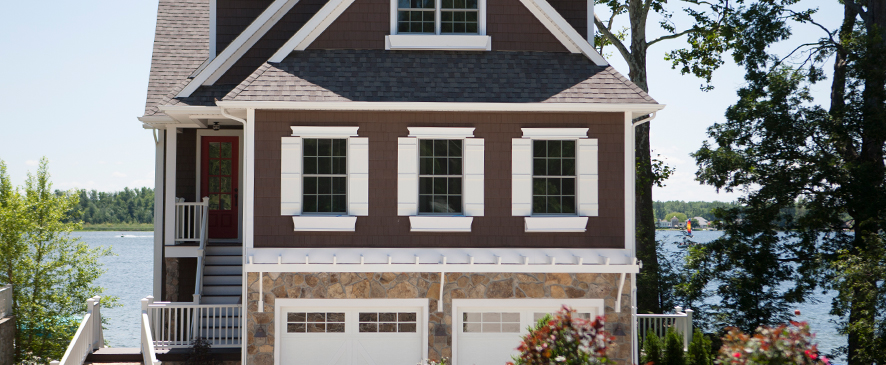 From the home architectural layout to the type of windows and where you want to have the view. Whether one, two, or three stories, Timberlin Homes will help you through the cost breakdown that will fit your budget.
Some exterior architectural features to consider when building a lake home in Indiana: Porches, storage for fishing and boating, rear deck, front porch, wrap-around porch, or multi-level porch, covered porches, three season rooms, firepits
Build on Private Land
Timberlin Homes focuses on producing efficient, custom homes.
Timberlin builds on private lots in the country. We are experienced in building homes in any setting whether rural or in neighborhoods. When building on your own land there are many factors to consider. The Timberlin Homes team has many years experience helping clients find and build on their own land.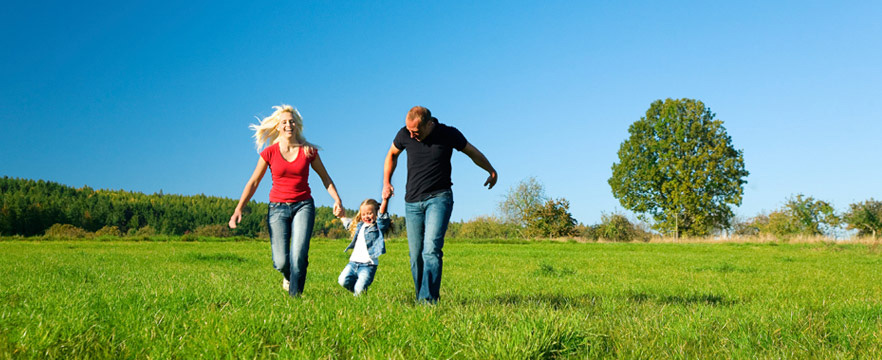 Timberlin brings a seasoned perspective when it comes to looking at a property and dissecting the unique challenges it can pose as a project. Every property is different and requires thoughtful planning to ensure the building process goes smoothly. It's all about understanding the current codes, the building components, and staying up to date on the latest technology to integrate in the home.
Light Commercial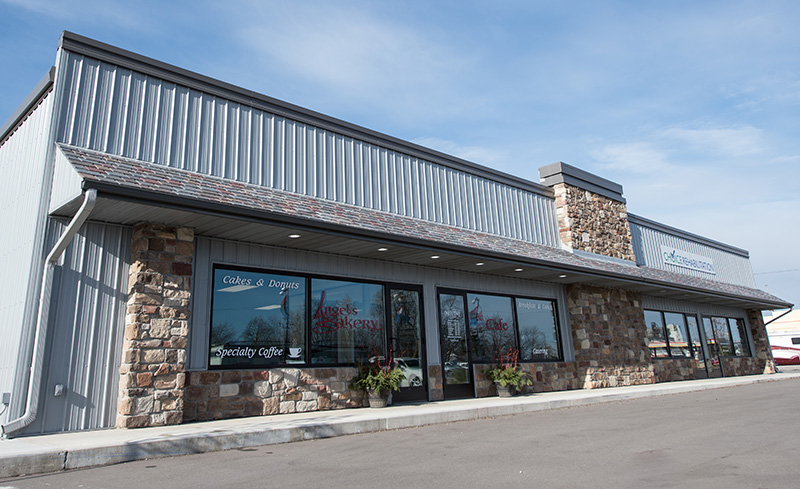 The team at Timberlin Homes also specializes in custom light commercial building. At Timberlin Homes, the building process combines style and material for high-quality, long-lasting commerical structures. Timberlin homes' expertise in exterior and interior design and construction for assisted living homes, restaurants, and professional office spaces has made them a trusted commercial builder in Fort Wayne, Indiana and the surrounding areas.
Timberlin Properties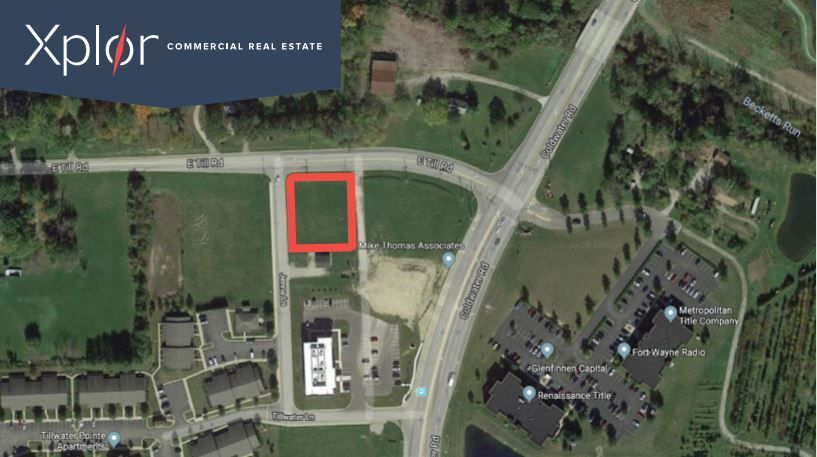 Desirable Land along Coldwater near Dupont
Two land parcels for sale along Coldwater Rd and Till Rd
Both lots approximately 0.60 acres each
Potential for 5,270 SF office building (Till Rd frontage 163')
7,400 SF office building (Coldwater Rd frontage 207')
Excellent north location, perfect for any professional or medical office
Site is pad ready with utilities already to site
Highly visible from Coldwater Rd with easy access to site
2 miles from I-69 & Dupont Rd interchange.
Villas
Timberlin Homes has lots available in The Quarry. Enjoy the maintenance free living that only a villa can provide. Contact us for an appointment to go over possible floor plan options.