Elevate Your Luxury Living
When creating the home of your dreams, Timberlin Homes, Fort Wayne's premier luxury homebuilder, goes above and beyond to provide an extraordinary living experience. In addition to exceptional craftsmanship and meticulous attention to detail, Timberlin Homes offers a unique opportunity to incorporate specialty custom rooms into their home designs. From wine-tasting rooms and theater rooms to home gyms and saunas, home bars, and lounges, Timberlin Homes allows homeowners to personalize their living spaces with unparalleled elegance and functionality.
Wine Tasting Room
A Haven for Wine Connoisseurs
Timberlin Homes can create a dedicated wine-tasting room for those who appreciate fine wines and entertaining guests. Equipped with temperature-controlled wine racks, elegant tasting tables, and ambient lighting, this room will evoke the ambiance of a sophisticated wine cellar. Whether you're a seasoned oenophile or enjoy the occasional glass of wine, the wine-tasting room will add a touch of luxury and refinement to your lifestyle.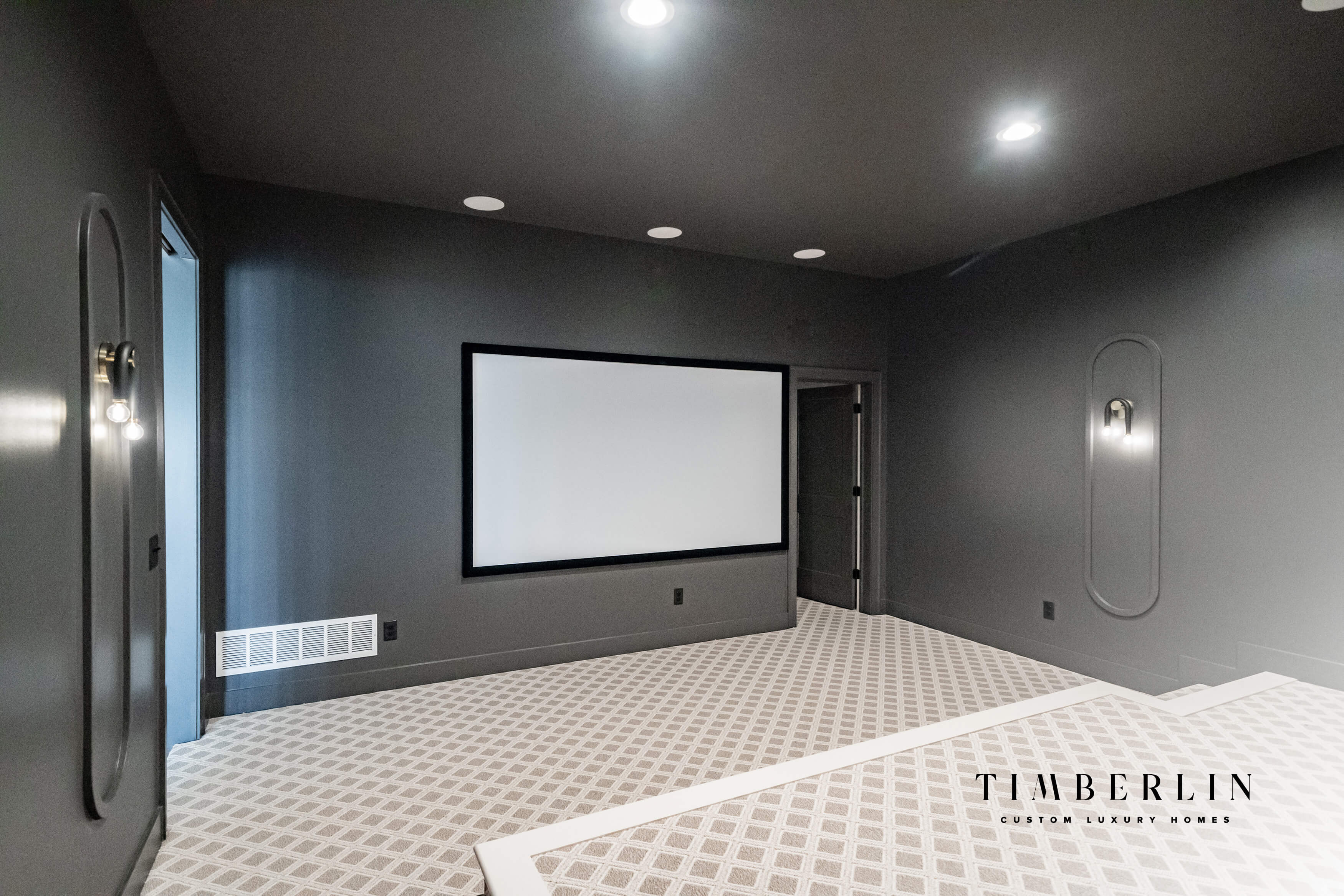 Theater Room
An Immersive Entertainment Experience
Transform your evenings into unforgettable cinematic experiences with a custom-designed theater room by Timberlin Homes. Indulge in the comfort of plush reclining seats, state-of-the-art surround sound systems, and high-definition projection screens. Whether watching the latest blockbuster or hosting a movie night with friends and family, the theater room promises to transport you into a world of entertainment and relaxation.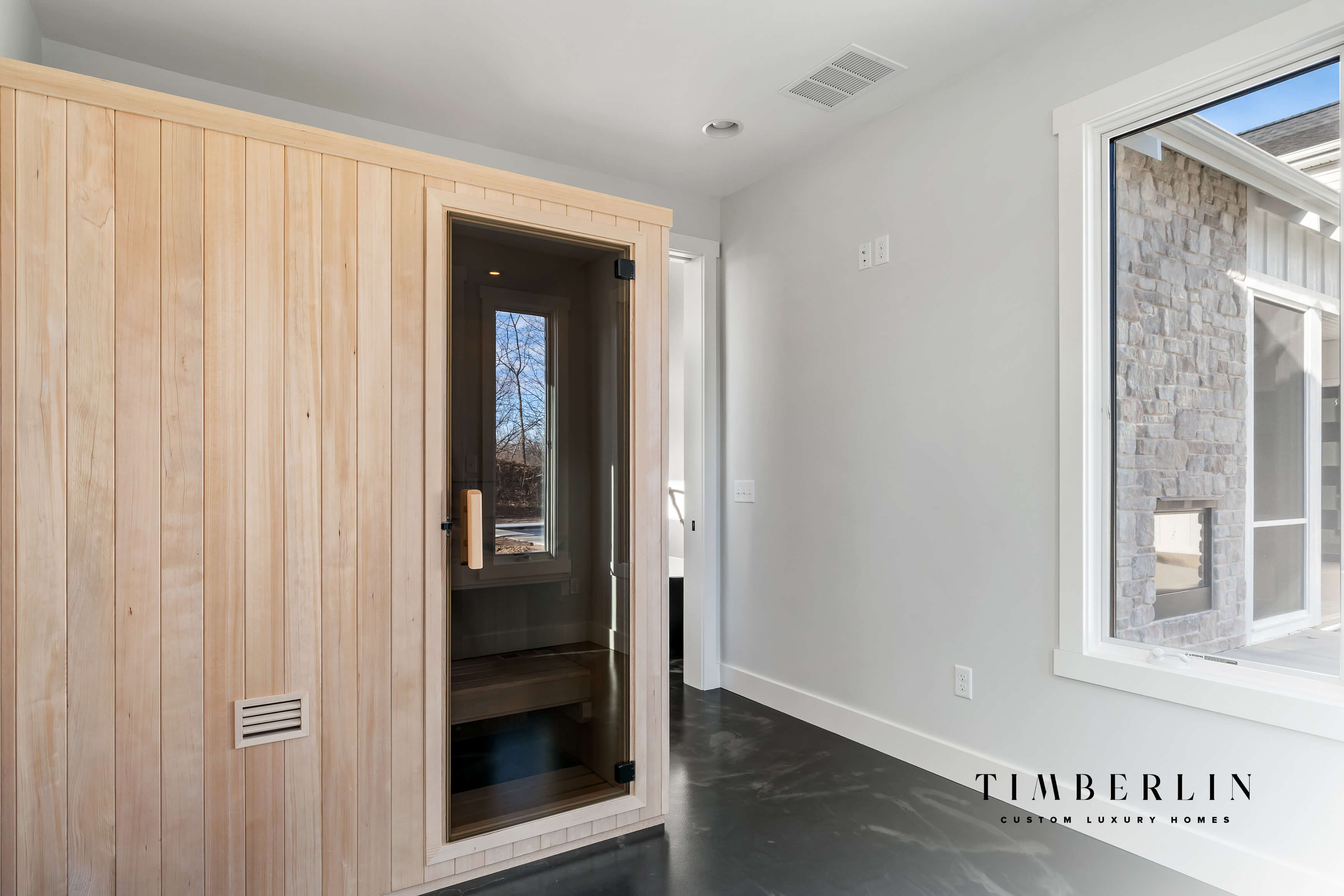 Home Gym and Sauna
Fitness and Wellness at Your Fingertips
Maintaining an active lifestyle is more accessible by incorporating a home gym and sauna into your custom design. Embrace the convenience of having a fully equipped fitness environment within the comforts of your own home. Timberlin Homes ensures that your home caters to your unique fitness needs. After a satisfying workout, unwind in a tranquil sauna, promoting relaxation and rejuvenation.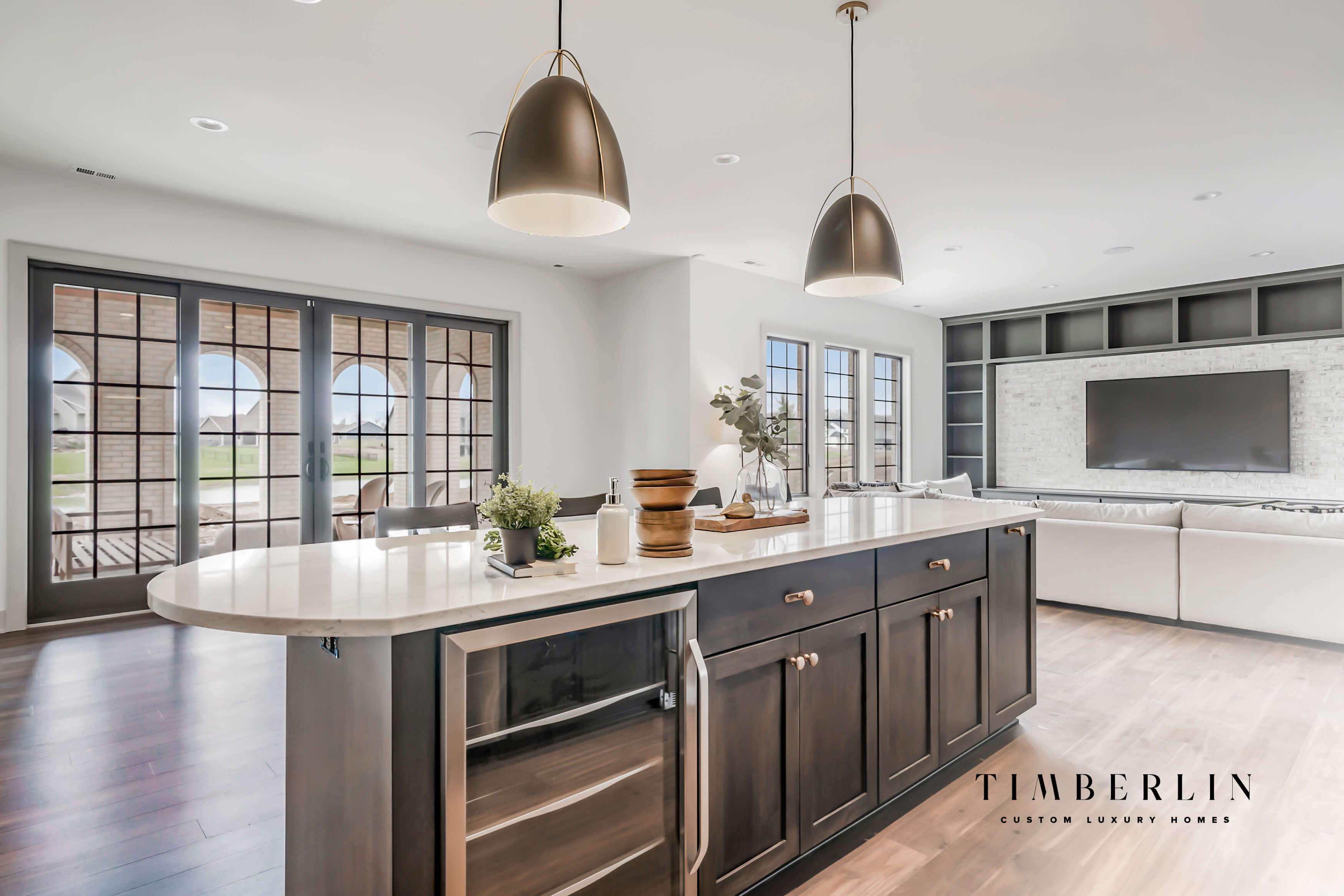 Home Bar and Lounge
Unwind in Style
Create an inviting atmosphere for socializing and relaxation with a personalized home bar and lounge area. Timberlin Homes can design and build a custom bar that perfectly complements your style with luxurious finishes, custom cabinetry, and premium beverage amenities. The lounge area provides a cozy and elegant space to unwind with friends and family, making every gathering an unforgettable experience.
Timberlin Homes, Fort Wayne's luxury homebuilder, offers the opportunity to incorporate specialty custom rooms into their home designs, providing homeowners with unparalleled luxury and functionality. Whether you're a wine connoisseur, a movie lover, a fitness enthusiast, a basketball fan, or someone who appreciates the finer things in life, Timberlin Homes can create the perfect space to cater to your passions and interests. Elevate your luxury living with Timberlin Homes and experience the epitome of customized elegance and comfort in your dream home.