Spaces for Entertaining
Being able to host holiday parties is one of the joys of the season. When building a custom home, it's important to plan for not only our daily routine but also about how our friends and family will utilize the space. Of course, having a large inviting kitchen and dining area that can comfortably accommodate all of your guests helps to make the holidays more memorable.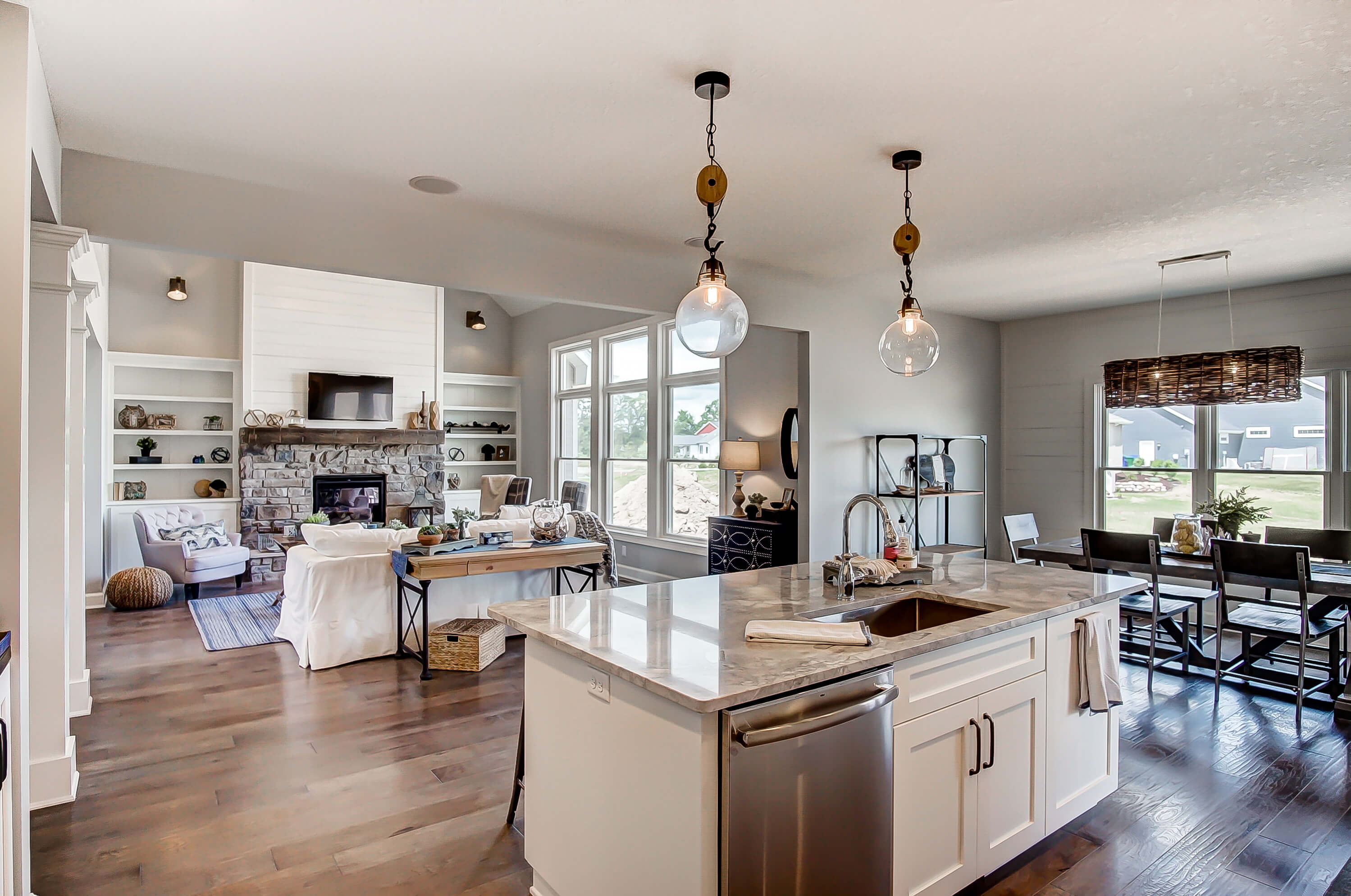 There are many elements that make a home great for entertaining including the inviting ambiance, the lighting, availability and arrangement of seating, as well as the size of the space all play a part. Architectural elements such as high ceilings, stone fireplaces, and wooden beams all help to provide the feeling of security and visual interest.
At Timberlin, we custom design each home through a creative planning process to suit your particular entertainment style, making sure that you have the ideal space for year-round easy entertaining that will leave your guests feeling like they're right at home. Give us a call today to meet with our designers.
'#CustomHomes'
'#GreaterFortWayne'