The Luxury of Natural Stone
Timeless Beauty
Hard-wearing stone elements have been used throughout history for their beauty, durability, and elegance. Today, Timberlin Homes incorporates stone elements through design and architecture to achieve a timeless connection with the natural world in a luxurious and enduring way.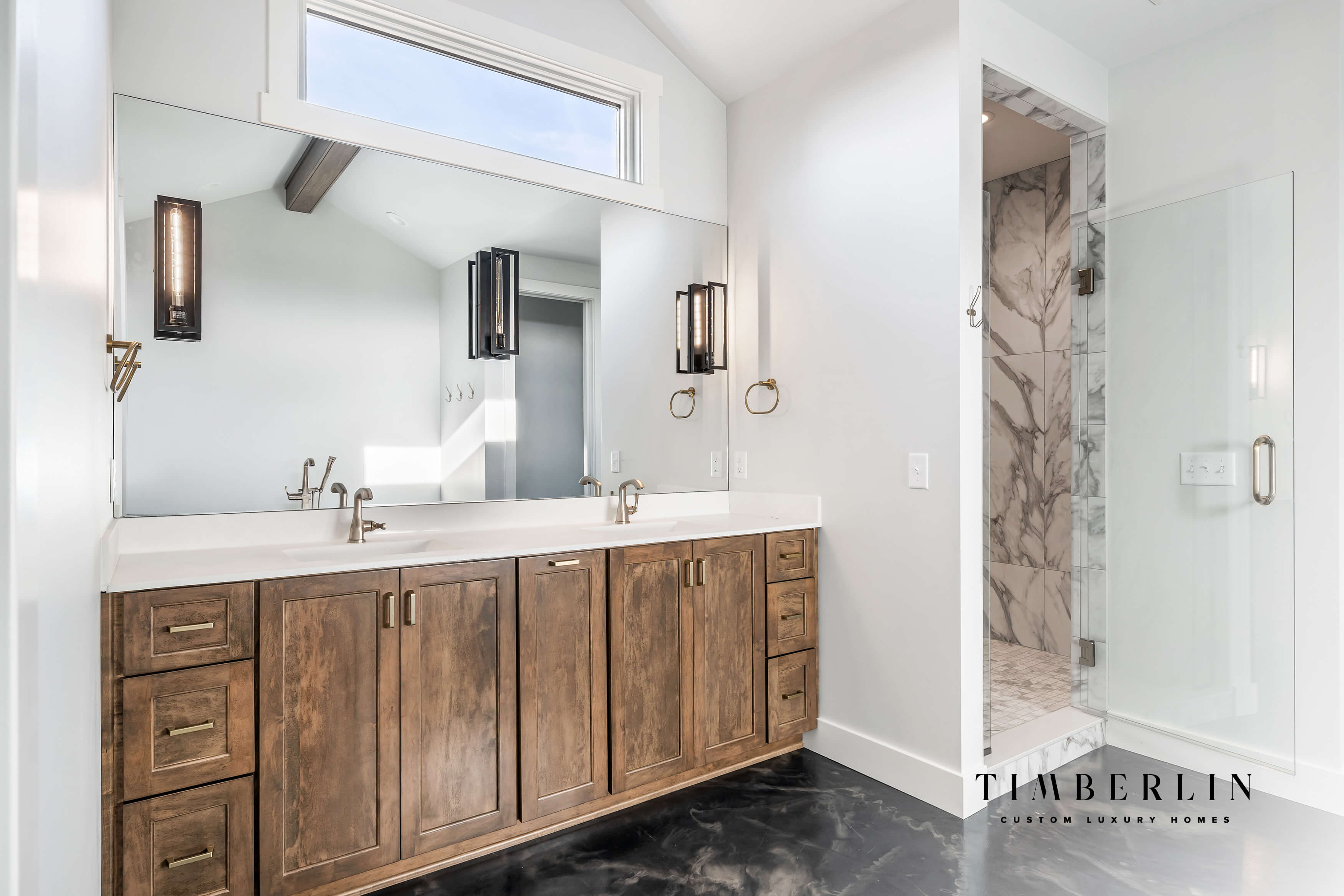 Flooring: One of the most popular ways to incorporate stone into a home's interior is through flooring. Stone flooring, such as marble, slate, or travertine, creates an elegant and sophisticated look associated with luxury. The natural variation and patterns of the stone add visual interest and texture to the space.
Walls: Stone accent walls can also create a luxurious feel in a home. This can be achieved through the use of natural stone tiles or panels, such as granite or limestone. Stone accent walls add texture, depth, and warmth to a room and can also serve as a focal point.
Fireplaces: A fireplace made of natural stone creates a stunning centerpiece for a room. The rich textures and colors of the stone add depth and character to the space. Fireplaces made of stone are often associated with upscale homes and can be customized to fit a variety of styles.
Countertops: Stone countertops, such as granite or quartz, are durable, easy to clean, and offer a high-end look and feel. The natural variations in the stone create a unique, sophisticated look that can elevate any kitchen or bathroom.
Decorative Accents: Timberlin Homes can incorporate stone elements as decorative accents throughout the home, including stone pillars, archways, outdoor kitchens, and wine cellars. These accents can add a touch of elegance and sophistication to any space.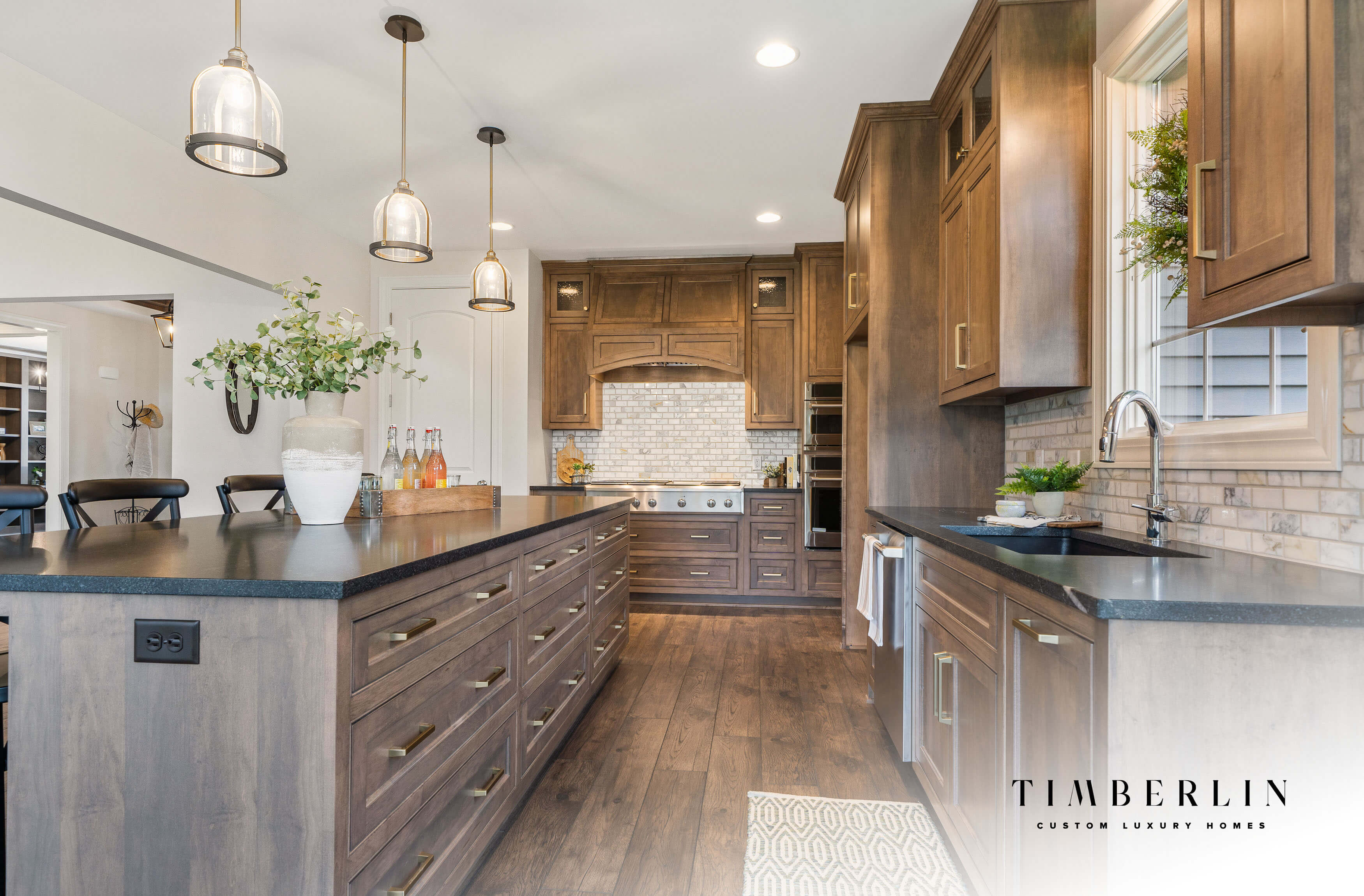 Elegant and Captivating
The types of stone Timberlin Homes can incorporate into your luxury home rests on your personal taste. Marble is a classic choice for luxury homes and has been used widely in architecture and design due to its elegant and aesthetic appeal. Marble comes in a wide range of colors and often features unique veining and patterns. Granite is another popular choice for luxury homes. It is a natural stone formed from volcanic activity known for its durability and strength. Quartz is a man-made stone designed to mimic the look and feel of natural stone. It is composed of crushed quartz and resin and is known for its durability and low maintenance. Other natural stone choices include slate, limestone, and travertine, often used for flooring and outdoor application.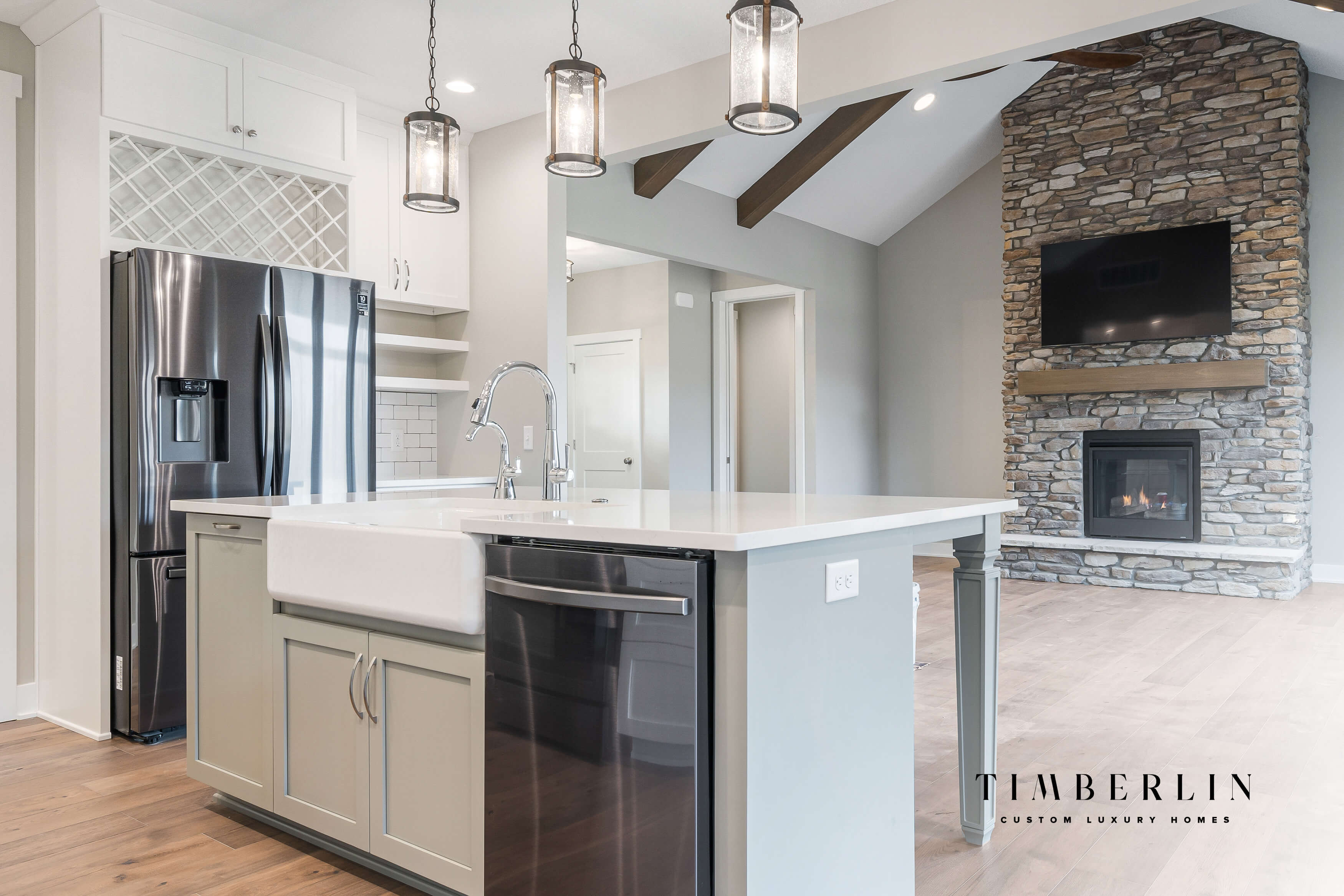 Many home builders use cheaper materials to build inexpensive homes more quickly, but Timberlin Homes never cuts corners and uses only the best materials in our custom luxury homes. Because your home is an expression of you, your Timberlin Home is a reflection of your taste and personality. We customize the stone elements you want to fit your style and needs, creating a unique and timeless space that is both highly functional and undeniably beautiful.
If you're looking for the best in custom luxury homes, call Timberlin Homes today.