The Perfect Exterior Finish for Your Home
Homes are judged by the first impression they leave on the viewer, and the exterior finish of your home plays a pivotal role in defining the tone and level of your home's curb appeal. The designers at Timberlin Homes understand that the right exterior finish not only reflects your personal style but also protects your investment. Explore these finishes to find the style you prefer to elevate your home's first impression.
Brick – Timeless Elegance
Ever since the Big Bad Wolf huffed and puffed and couldn't blow the brick house down, brick has been a symbol of permanence and durability. The warm, rich tones of brick instantly elevate your home's visual appeal.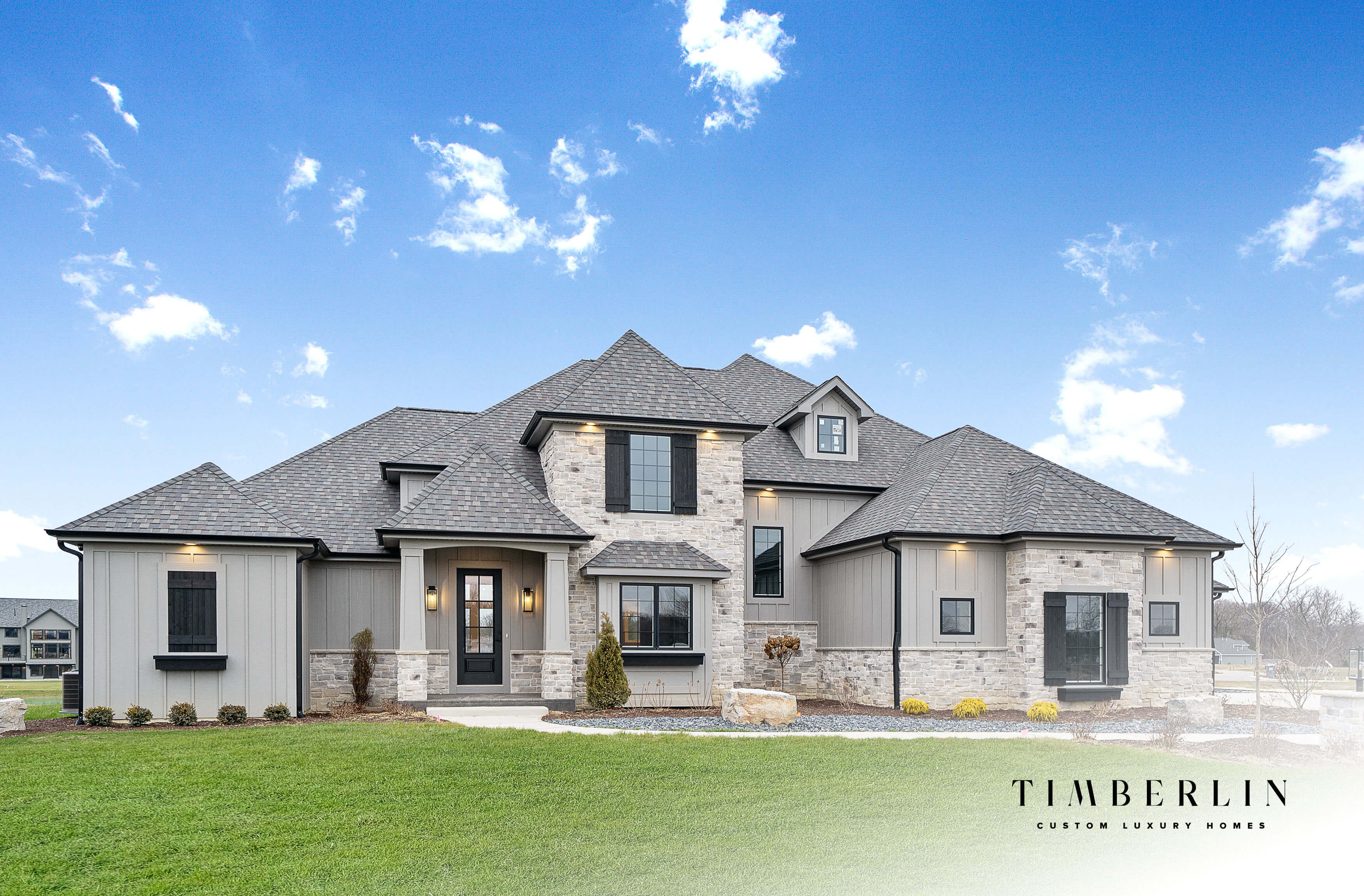 Modern brick colors or non-standard patterns, such as herringbone or basketweave, create a distinctive, sophisticated aura. Brick is low maintenance, weather-resistant, and eco-friendly, making it an ideal exterior finish.
Vinyl Siding – Versatility Redefined
Initially introduced in the 1950s, vinyl siding has undergone a metamorphosis of production to become an incredibly durable and versatile home exterior finish. Vinyl siding is manufactured with a limestone inner substrate with a weather and UV-resistant capstock layer and can mimic the look of wood, stone, or cedar shake.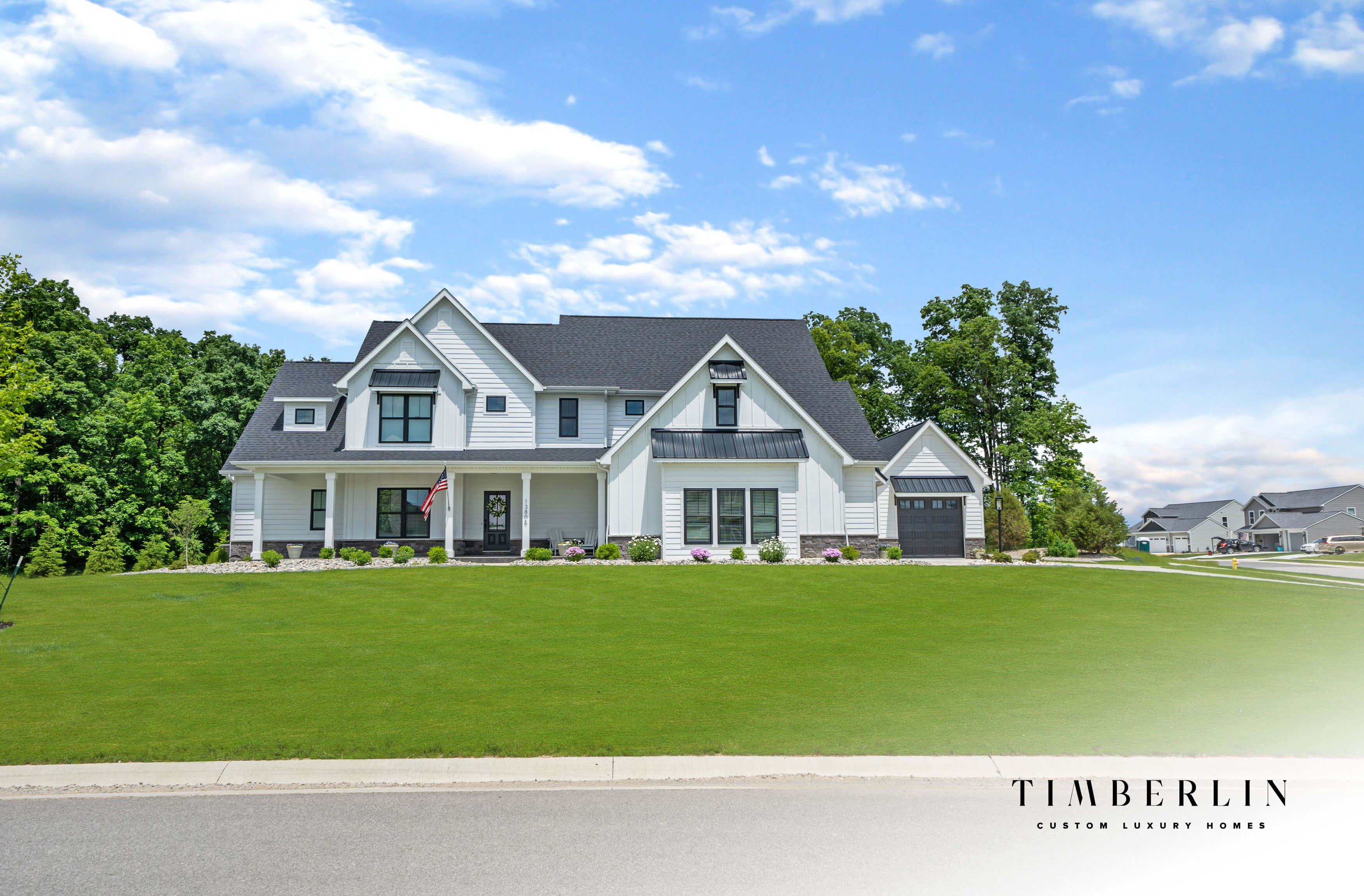 From traditional horizontal lap siding to board and baton and scalloped shingles, the choice of vinyl siding allows for endless creativity and is available in an array of colors.
Stone – Natural Charm
The use of stone adds instant character and charm to your home, and because of stone's high density, it is an excellent natural thermal and acoustic insulation. Stone can be used to clad an entire home or as an accent, adding depth and character to your home's exterior.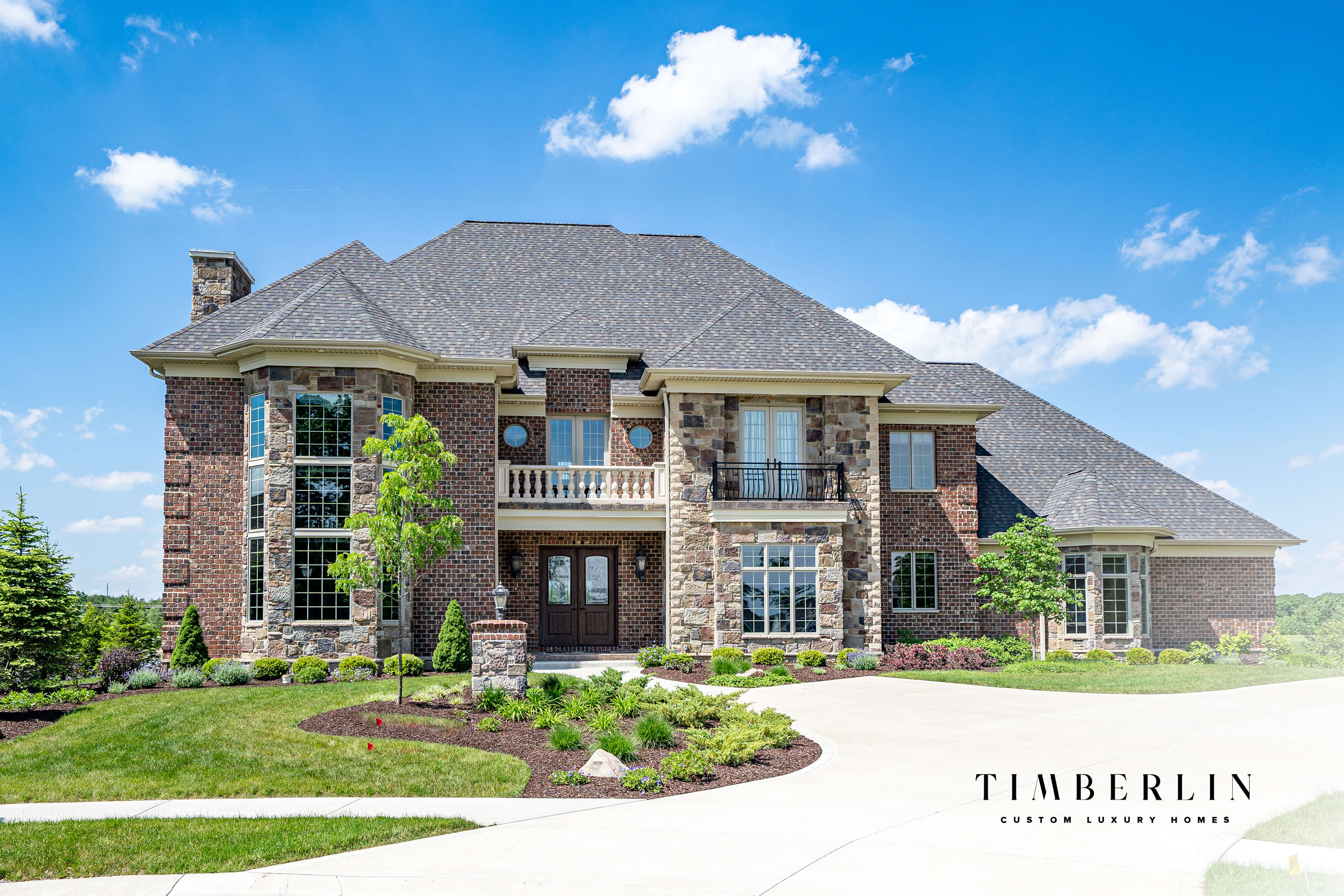 Its rugged, natural appearance creates a warm and inviting aesthetic that endures for generations.
When choosing the right exterior finish for your new custom luxury home, we work to ensure that it elevates your home's style while remaining a true reflection of your personality. Timberlin Luxury Homes is here to make your dream home a reality; call us today.