Your Luxury Bathroom
As Northeast Indiana's premier luxury homebuilder, Timberlin Homes can help you design the luxurious bathroom of your dreams. Luxury bathrooms used to mean steam showers and massaging whirlpool tubs, but modern innovations can transform your bathroom into a spa-like sanctuary of tranquility. Here are a few features that many of our custom bathrooms include:
Luxury Showers – Our luxurious showers include beautiful custom tilework, multiple showerheads, built-in seating, modern lighting and audio effects, and the option for a steam shower or wet room.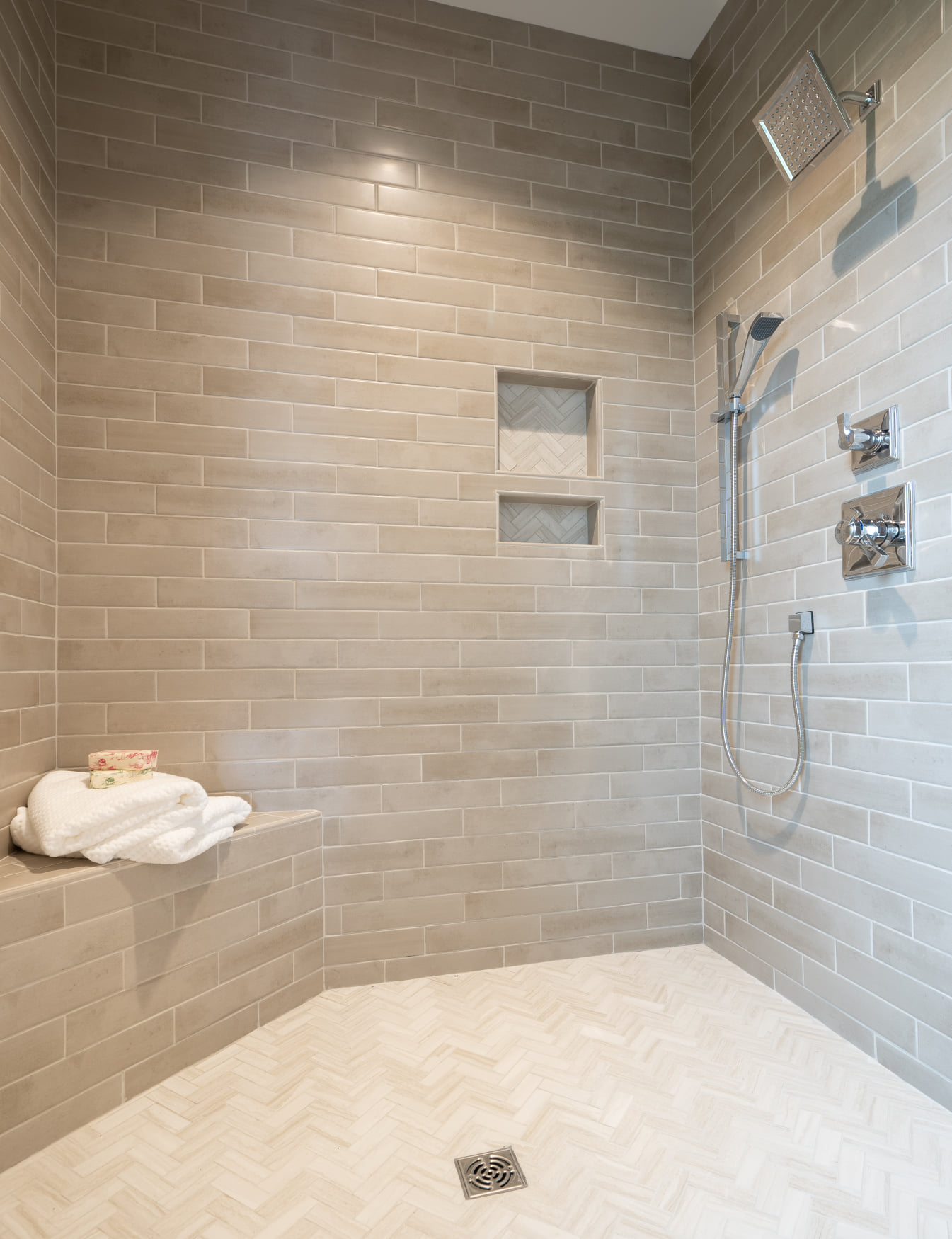 Free-Standing Soaking Tubs – While the shower is a daily amenity, sometimes what you really need is a long soak. We design with your tastes and needs in mind.

Radiant Heated Floors – Nothing says luxury like radiant heated floors. Imagine stepping into your bathroom with bare feet onto warm stone flooring in the middle of January.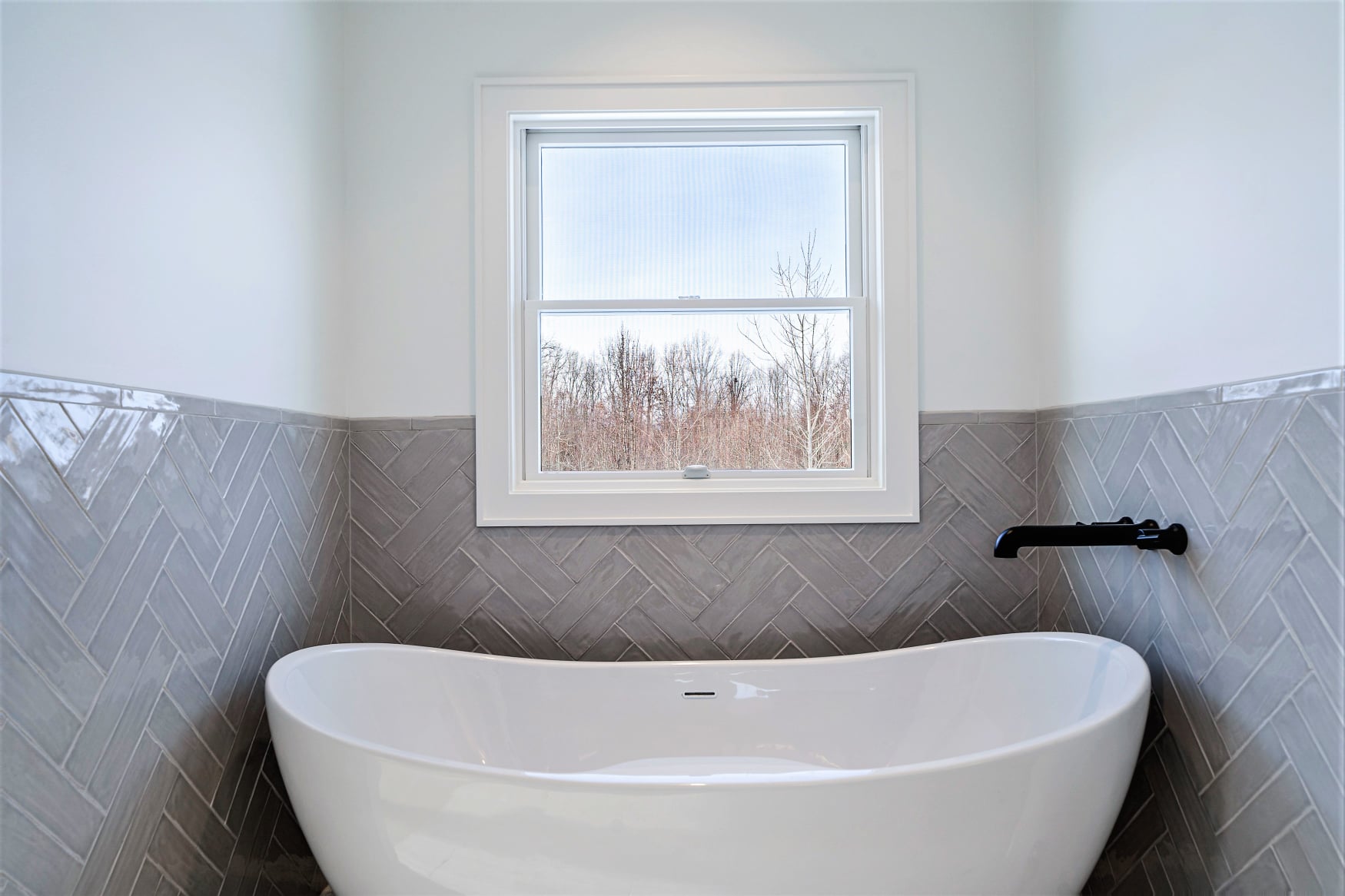 High-end Saunas – Saunas bring relaxation and wellness to your luxury home spa for the ultimate in self-care.

Water Closets with Luxury Toilets – Having a separate space within your bathroom with total privacy just seems right. There are some things you shouldn't have to share.

Heated Towel Racks – As a regular sight in most European homes, wall-mounted heated towel racks are finally making their way to American bathrooms. They not only keep your towels warm but dry them quickly to keep them smelling fresh.

Custom Lighting and Sound – Luxury bathrooms are all about the ambiance. Custom lighting and waterproof speaker systems create the perfect environment to relax and unwind at the end of a busy day.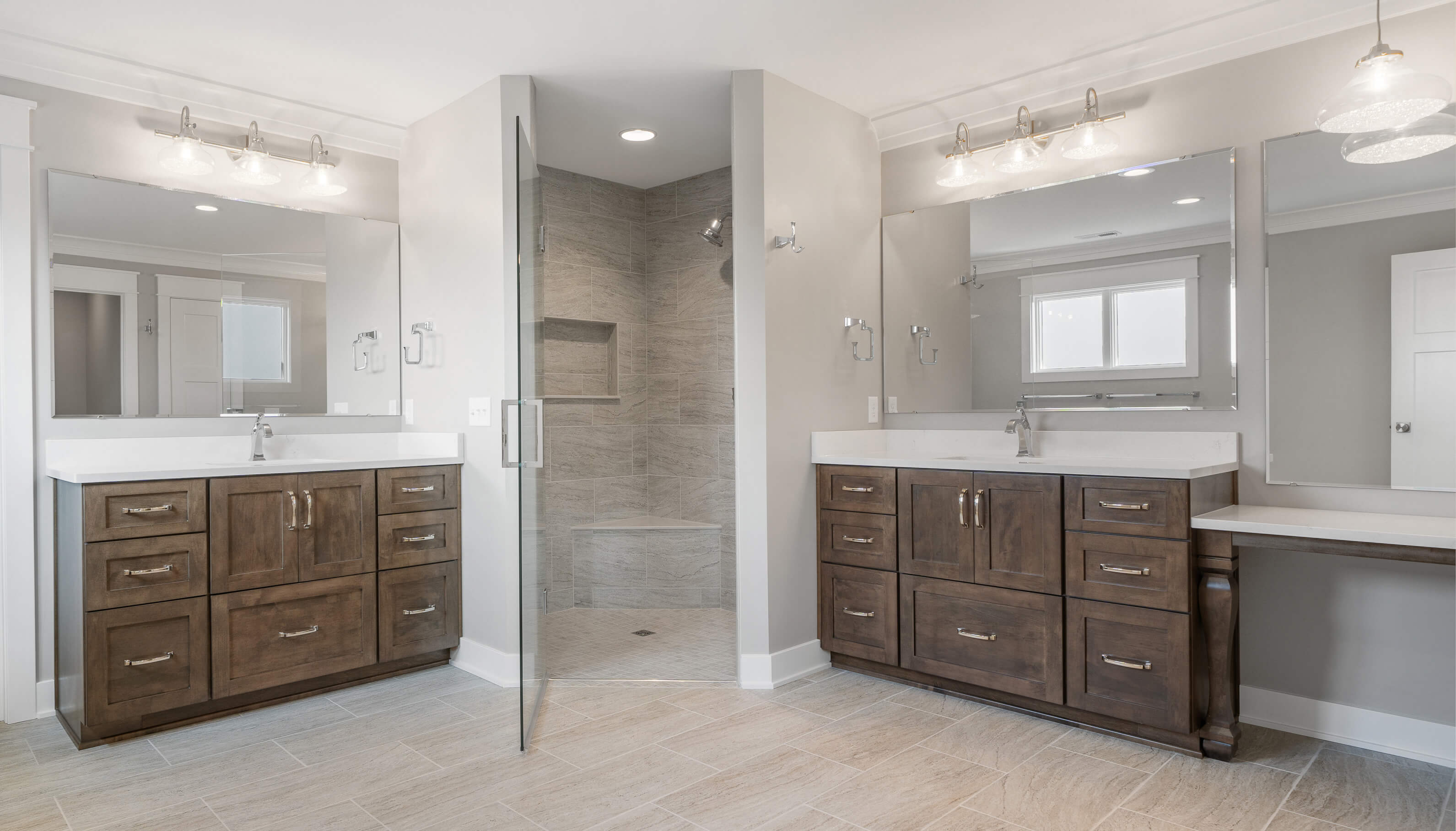 If you are ready to upgrade the quality of your life with a Timberlin luxury home, contact us today to get started building the home of your dreams.