Your Outdoor Oasis
Imagine stepping out of your back door and finding yourself among softly glowing garden lights hung around your perfectly appointed patio, a hammock swaying in the gentle afternoon breeze, and the sound of water trickling from a fountain into a tranquil pool. can you think of a better place to unwind after a long day?
Relax, You're Home
Timberlin Luxury Homes creates lavish outdoor retreats that showcase your lot's stunning views, giving you a mini home resort that extends your home's living space. We employ a variety of features to enhance the comfort, relaxation, and aesthetic appeal of our custom luxury homes. Some features that we use to transform our outdoor living spaces into luxurious sanctuaries include:
Outdoor Kitchens: Adding an outdoor kitchen can make the space functional and allow for luxurious outdoor dining. An outdoor kitchen should include appliances such as a grill, refrigerator, and sink.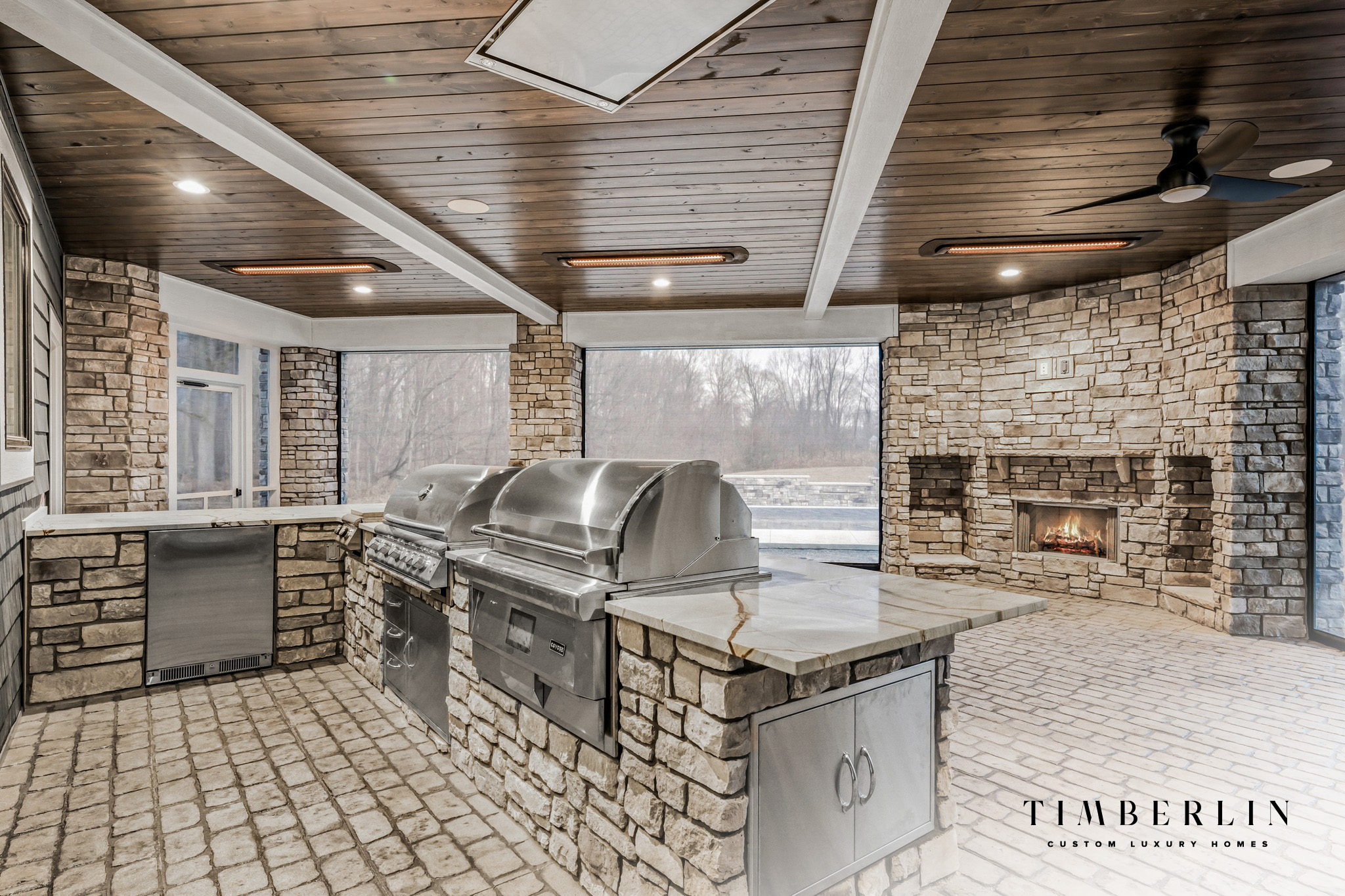 Hardscaping: Bricks, stones, or pavers that provide structure and functionality to your outdoor areas are considered hardscaping. Features such as patios, outdoor kitchens, planters, walkways, fire pits, and water features are often created using hardscaping materials.

Outdoor Lighting: Adding well-designed outdoor lighting can create an enchanting ambiance in the space and make it functional at night. Different lighting fixtures, including string lights, lanterns, sconces, and recessed lighting, can be used.

Landscaping: Incorporating lush greenery and colorful flowers can add a touch of elegance and natural beauty to an outdoor space. A beautifully landscaped garden or lawn provides a serene environment and improves air quality.

Water Features: Installing water features like fountains, ponds, or waterfalls can create a relaxing atmosphere and add a sense of tranquility to the space.

Fire Features: Including fire pits, fireplaces, or even a chiminea can create a cozy and inviting atmosphere and provides warmth during colder evenings.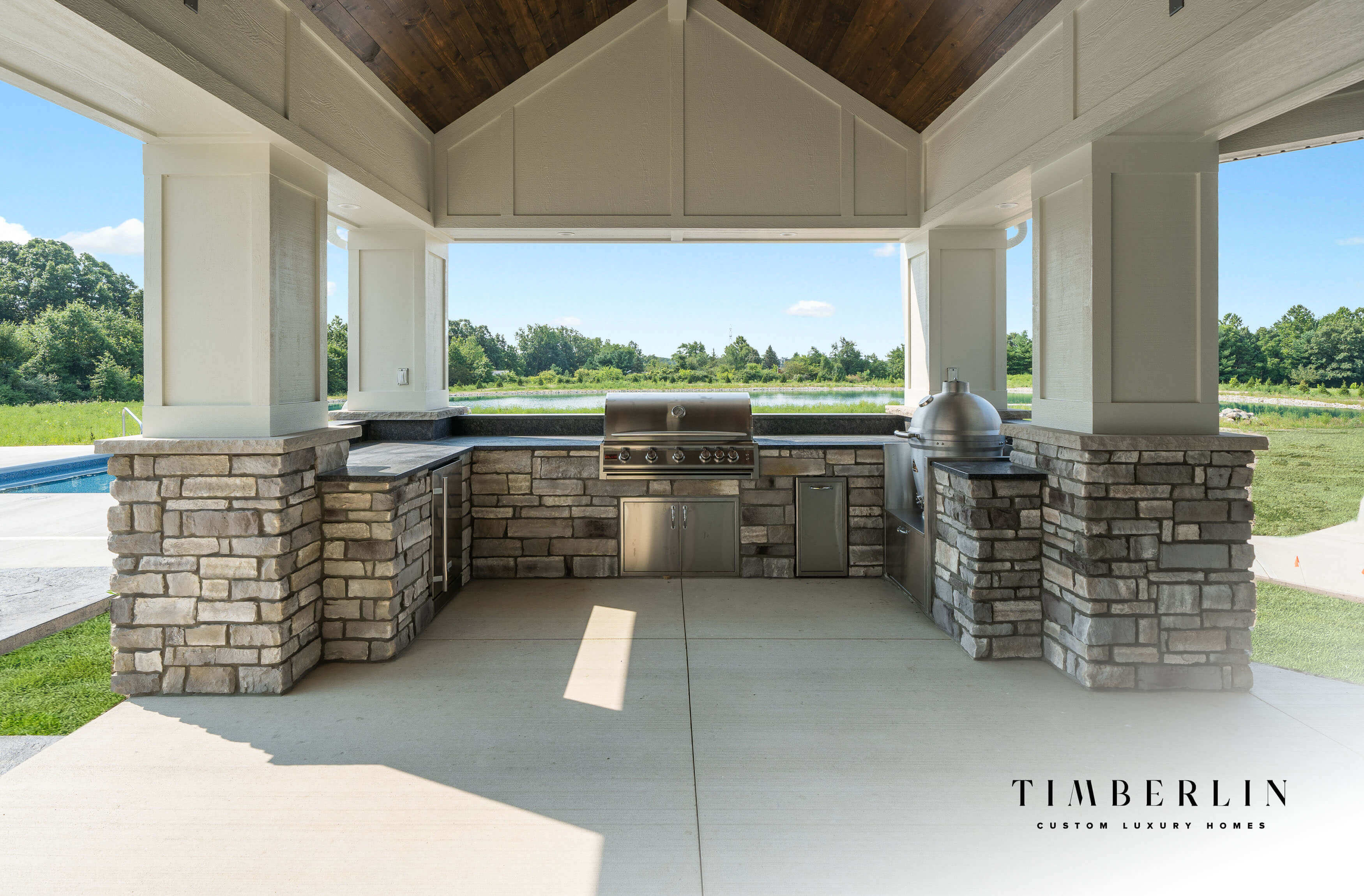 Outdoor Entertainment Systems: Integrating outdoor entertainment systems like a high-quality sound system, television, or projector can make the space perfect for entertaining guests and family or even enjoying alone time.
Crafting Your Dreams
Timberlin Custom Luxury Homes can build your new home with the outdoor retreat of your dreams, perfect for relaxation and entertainment. At Timberlin Homes, we carefully select only the best of the best components and materials to construct and accent your luxury home. Give us a call, and let's talk about how you could be living your best life! 260.485.8000